Indoor Air Quality (IAQ)
Today we are informed more than ever from institutes like world health organizations, health institutes and governments organizations that our Indoor Air quality (IAQ) in our homes, workplaces, restaurants etc is not good for our health and performance.
It affects our bodies in a bad way that make us sick and millions of people die every year because of bad indoor air quality!
At VentPro we want to help and change this and give our customers fresh and clean air into their buildings, so they can give their body and their love one's healthy fresh air to breathe.
Indoor Environment CO2
Like Thailand, where doors and windows are kept shut to maintain cool and dry indoor environment. The air quickly becomes poor in oxygen and rich in carbon-dioxide as residents breathe, and after 4 to 5 hours without ventilation, the carbon dioxide levels will more than double, reaching alarmingly high amount.
Control Moister
Ventilation is very important in an energy-efficient home and it helps control moisture allowing homes to breathe.
Demand-Controlled Office Ventilation
Why do we need ventilation in homes and workplaces (in Thai Language)
Exhaust Passive Ventilation THAI
Bathroom Exhaust Fan PAX Norte with APP Control
They gave us great support in our ventilation project with good know how and they listen to our needs and gave us a great solution. I could warmly recommend them for your ventilation project!
Our Blog
Fresh air is one of the most important prerequisites for life. However, all air contains a number of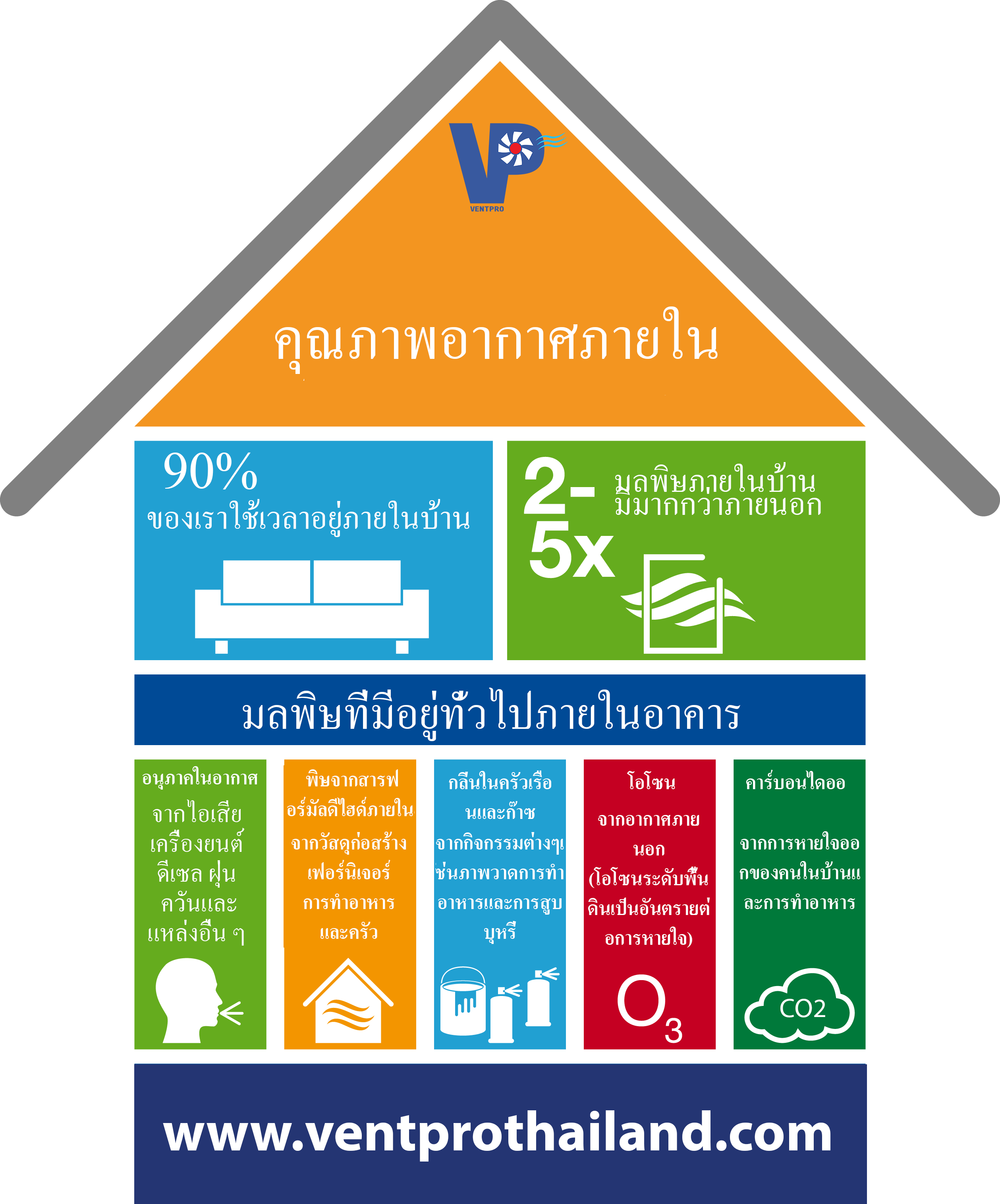 "Indoor air can be deadlier than outdoor air, research shows. Indoor air pollution may be as much or more of a problem as pollution outdoors,
Ventilation keeps oxygen levels inside the building adequate and extracts harmful fumes and odors outside. Incoming air is