We bring European ventilation to Thailand
We've been involved in Thailands construction business since the year of 2006 and have over 45 years of experience with ventilation services in Sweden. 
Ventpro was born shortly after we noticed that there was a high demand for qualitative ventilation solutions and that there wasn't any company supplying this. This realization came in 2017 when high quality construction companies asked us to supply them with ventilation products. 
In the same year, we created partnerships with the leading ventilation manufacturers in the world, and it was our demand that these products and solutions was in accordance with AHSRAE's standards as well as being ISO certified. 
We have now for 5 years been creating ventilation solutions in many different types of buildings all over Thailand. Our great results and happy customers gives us great confidence in our future.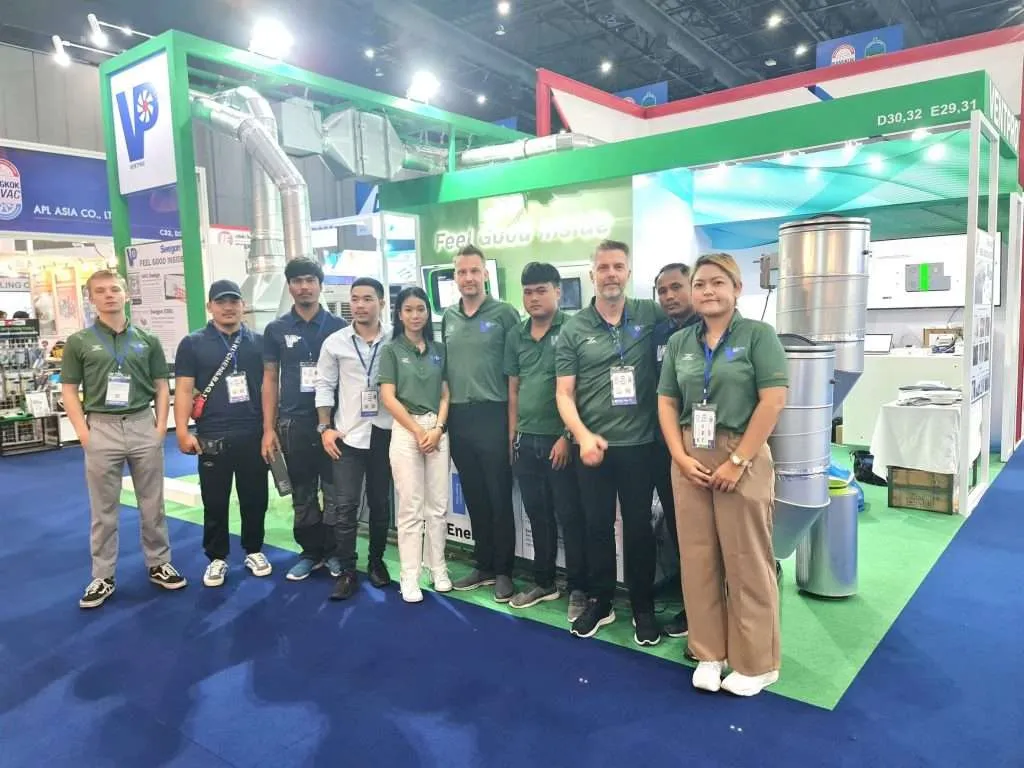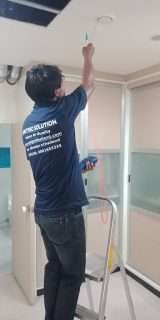 Our mission is to bring faultless ventilation solutions to Thailand
We chose to operate in Thailand because we know that our products and services will be in high demand due to the growing activities in the construction industry. The construction companies in Thailand are today focusing more on energy efficient materials constructions that seals that building, and this sealing directly prevents an organic air flow.
We therefore helps with installing an energy efficient ventilation system that mechanically creates this airflow inside of the building. We do on top of this recover up to 86% of the energy used to cool down the building with our ERV. Once this is done, we provide service and maintenance for these buildings. 
We are also very open to educating contractors and consultants on how to create faultless ventilation solutions in Thailand. We're able to do this thanks to our 45+ years of experience and we deeply understand every single part of the ideal ventilation solution. 
Swegon – The Indoor Climate Company
Our No. 1 mission is human health and comfort in buildings, and to supply optimised indoor climate solutions at the lowest-conceivable lifecycle cost for property owners.
Swegon is a company in the Swedish Latour group and market leader in energy efficient ventilation and indoor climate products and systems.
Swegon has 16 production plants in Sweden, Finland, Italy, India, North America, Germany, Belgium and The United Kingdom. The company employs 2 400 staff and the turnover is approximately 500 million Euro.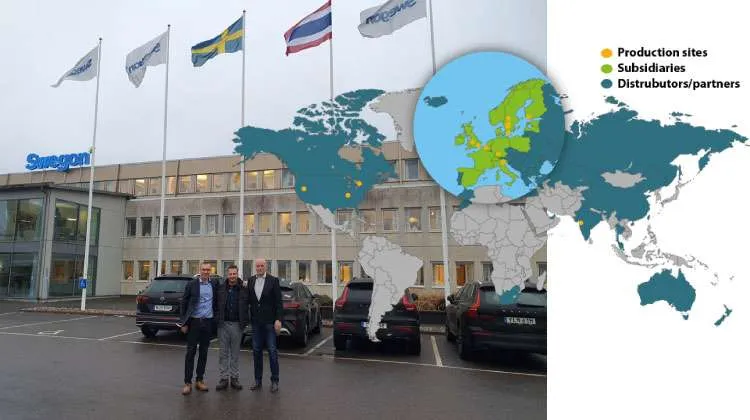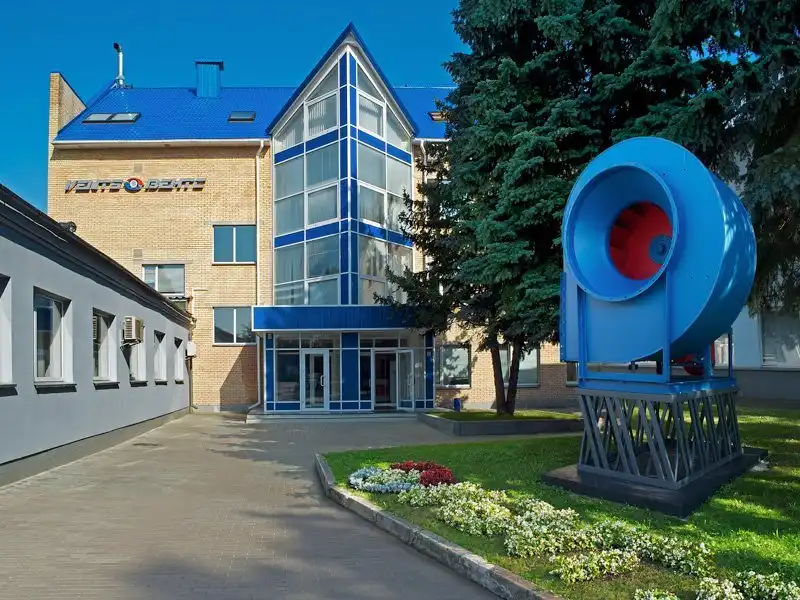 VENTS- The worlds largest ventilation production company
Vents deserved status is confirmed by their partners' and consumers' acknowledgement worldwide. Vents have manufactured and sold over 50 million units and are a part of the worlds largest HVAC association. 
VENTS is a powerful research, development and production enterprise that owns the largest state-of-the-art production facility in Europe and manufactures full ventilation and air conditioning equipment range from simple to the most complicated product known as VENTS, Domovent, Plastivent, Aluvent, X-VENT, AirVENTS TM. The VENTS product range includes above 10 000 items for residential and industrial ventilation, specially manufactured for different target audiences and various climatic areas.
The VENTS manufacturing facilities are located at more than 60 000 m2. Each of  the 16 workshops is tooled up in compliance with international standards to cover the fully-featured production cycle. The enterprise engages more than 2000 professionals.
Their team constantly work to be ready to provide ventilation products as well as innovative ideas and design development. Vents ongoing development strategy is based on implementation of innovation and application of advanced technologies in climatic equipment
Three of our partners (Fresh, PAX and InVENTer) are a part of the strong brand portfolio that is Volution Group; consisting of Nordic market-leading producers of ventilation products. Their head office is located in Växjö, Sweden and in their own words they describe themselves as listed below:
"Our sustainable growth opportunity is being driven by our purpose. We are differentiated by our purpose. Our purpose is to provide healthy indoor air in a sustainable manner. This commitment is integral in everything we're doing. It shapes our values, steers our strategy and informs our capital allocation. We are closely aligned with environmental, health, regulatory and consumer developments that are reshaping the world's expectation of how we live life indoors.
Healthy air, sustainably
We are proud to provide healthy indoor air for our customers around the world and we know that we have a role to play when it comes to ensuring a more sustainable future. We want to accelerate a low-carbon future with the health and well-being of people and the planet at its core. This year, we have set our road-map to becoming a net zero business by 2040.
We are market leaders in residential and commercial ventilation solutions
We aim for our products to enhance our customers' experience of ventilation by reducing energy consumption, improving indoor air quality and design and making them easier to use."
Fresh AB – We make you feel good at home
Swedish made design and quality – Products for residential ventilation
Fresh is founded and still operative in Småland, Sweden. In their own words they "make ideas become reality". With great passion they develop, design and manufacture products that focus on high quality and long-life span.
Fresh has the products that make the house and its occupants be healthy and feel good. The wide range includes all you need for good residential ventilation, everything from smart bathroom fans and air supply vents with innovative units for heat recovery are to be found at Fresh.
Pax – For a sustainable, modern and healthy environment in your home.
"We make your home breathe"
Pax is founded and still operating in Södermanland, Sweden. They design, produce and assemble products with a high demand on quality. Pax also creates innovative solutions with both design and function in mind.
Innovation everyday since 1945
After the end of World War II, the world completely changed; there was a great hope for the future. In Sweden, a lot of energy was devoted to development – something that suited the inventor and entrepreneur "Folke Andersson" very well. In 1945, he founded Pax. The name is anything but a coincidence as it's the Latin word for peace.
At this moment in time the natural ventilation in the homes bathrooms was no longer enough as many people started showering more often and for a longer period of time. Folke Andersson saw a solution to the problem and Pax launched Sweden's first fan that was solely created as well as approved for wet rooms.
Everyday Pax strives to continue Folke Andersson's new thinking and today Pax is so much more than a fan brand. Through constant development, the Pax range has been broadened with towel rails and radiators.
InVENTer – We love fresh air
InVENTer has been inventing and creating decentralized ventilation in Thuringia (Germany) since 1999. They did in fact invent the ceramic heat accumulator in 1999, and this is one of the products that we regularly sell here in Thailand.
InVENTor prides themselves with having a strong motivation to create a zero footprint ventilation company and have set a clear goal of being that company in 2040. They have been and are currently making tons of small decisions such as relying on resource-saving processes and materials to build both their products and the containers which they are shipped in.
With this as a foundation, they write: ''So when you discover a product from the inVENTer brand, you look back on more than 20 years of research, development and a million ideas – implemented, discarded, resumed and improved to give you the most sustainable solution at this point for healthy and clean air in your rooms.''.
We are happy to have a conscious, intelligent and leading company such as InVENTer as our partner.