The perfect companion for indoor environments allowing you to monitor CO2 levels, temperature, relative humidity and atmospheric pressure
Tired and can't concentrate?
Ever feel tired and drowsy in a room? Can't focus and head feels heavy? Your air quality might be to blame. Namely, the CO2 level.
High Co2 levels decrease productivity
According to Harvard research, high CO2 levels can decrease your productivity, cognitive abilities and general wellbeing. For example, if the CO2 concentration in the room exceeds 1000 parts per million, your cognitive function decreases by 15%. Worse yet, if CO2 levels reach 1400 ppm, your cognitive abilities drop by a staggering 50%.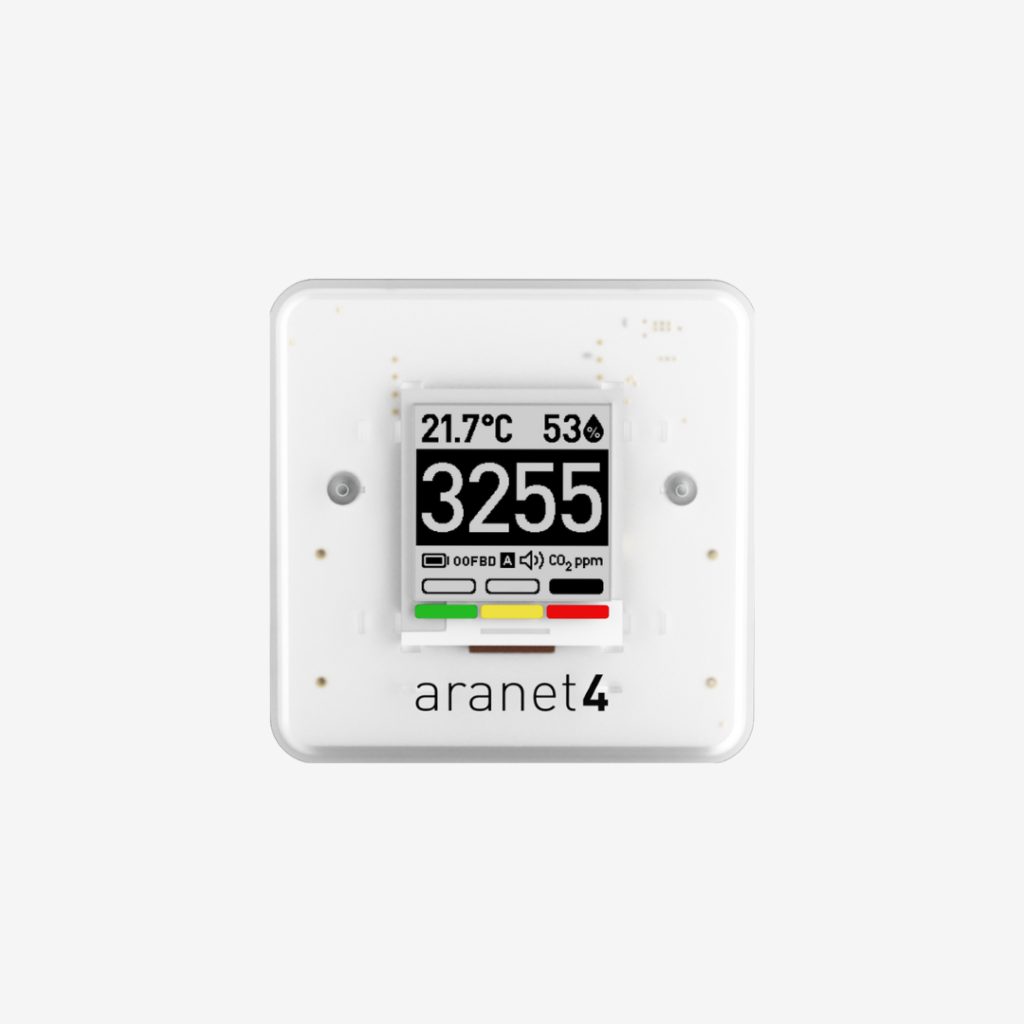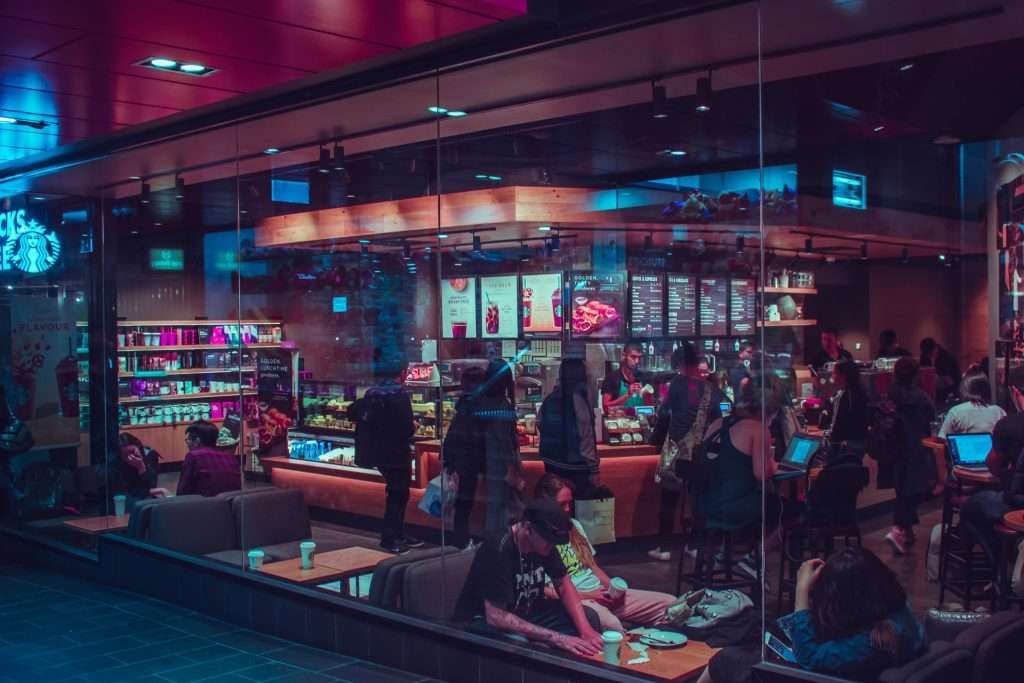 Co2 level as a proxy for ventilation quality
Monitoring CO2 in public spaces helps to encourage proper ventilation. CO2 is a gas produced when we exhale. So, the higher CO2 in the room, the more you're breathing air that someone else has already exhaled. Therefore, monitoring CO2 levels provides warnings about the air quality deteriorating.
Aranet 4 is smarter than others
High accuracy
The non-dispersive infrared sensor (NDIR) inside Aranet4 ensures high precision measurements 
Easy to use
Aranet4 is easy for anyone to use – the colour coding warns you when the air quality deteriorates
Aranet4 app
Connect your device to the app to view, track, and analyze data from over the past month
Wireless and portable
The device can last up to 10 years, depending on the user's selected measurement interval frequency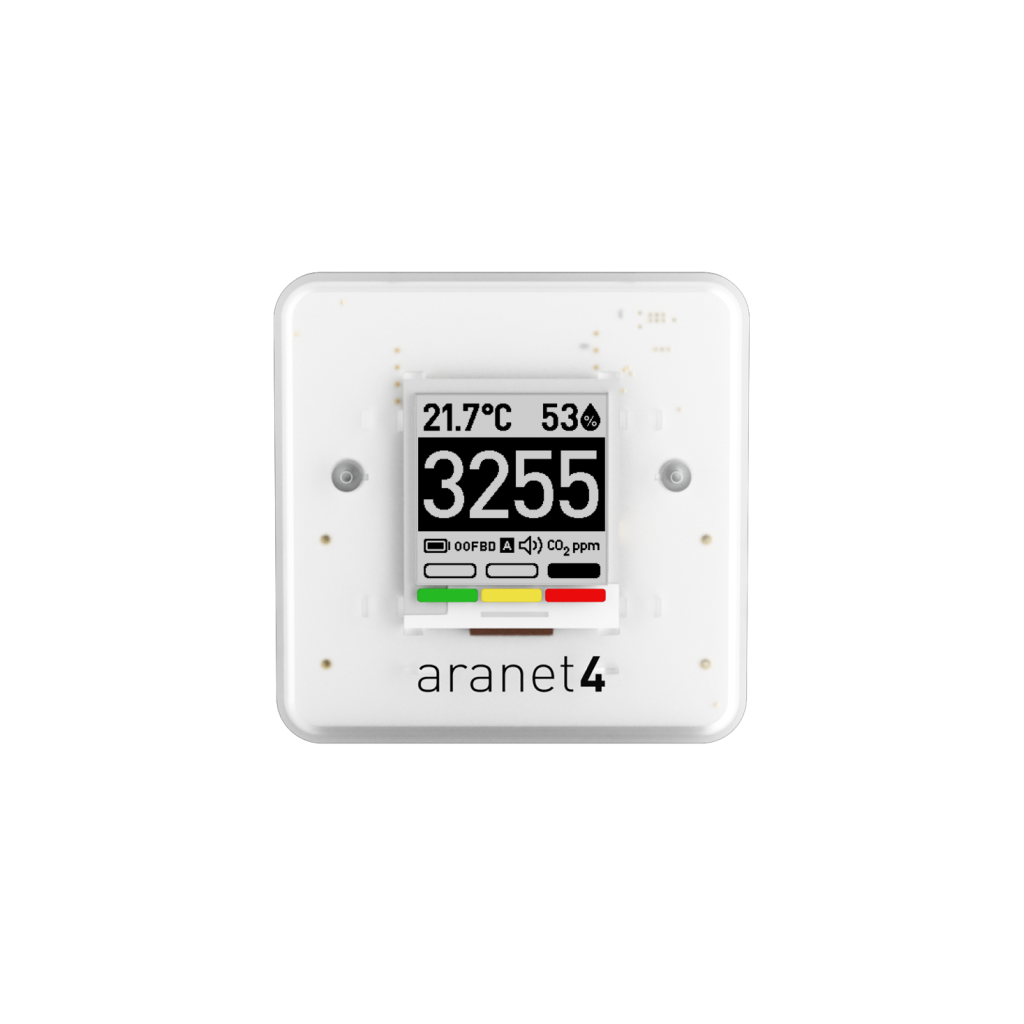 The ideal choice for a living space to monitor air quality in one particular location at a time
Track air quality at home or take with it wherever you go
Get notified when you need to improve air quality
Connect to the free Aranet 4 app to view and analyze historical data
High quality, reliable and easy to use for anyone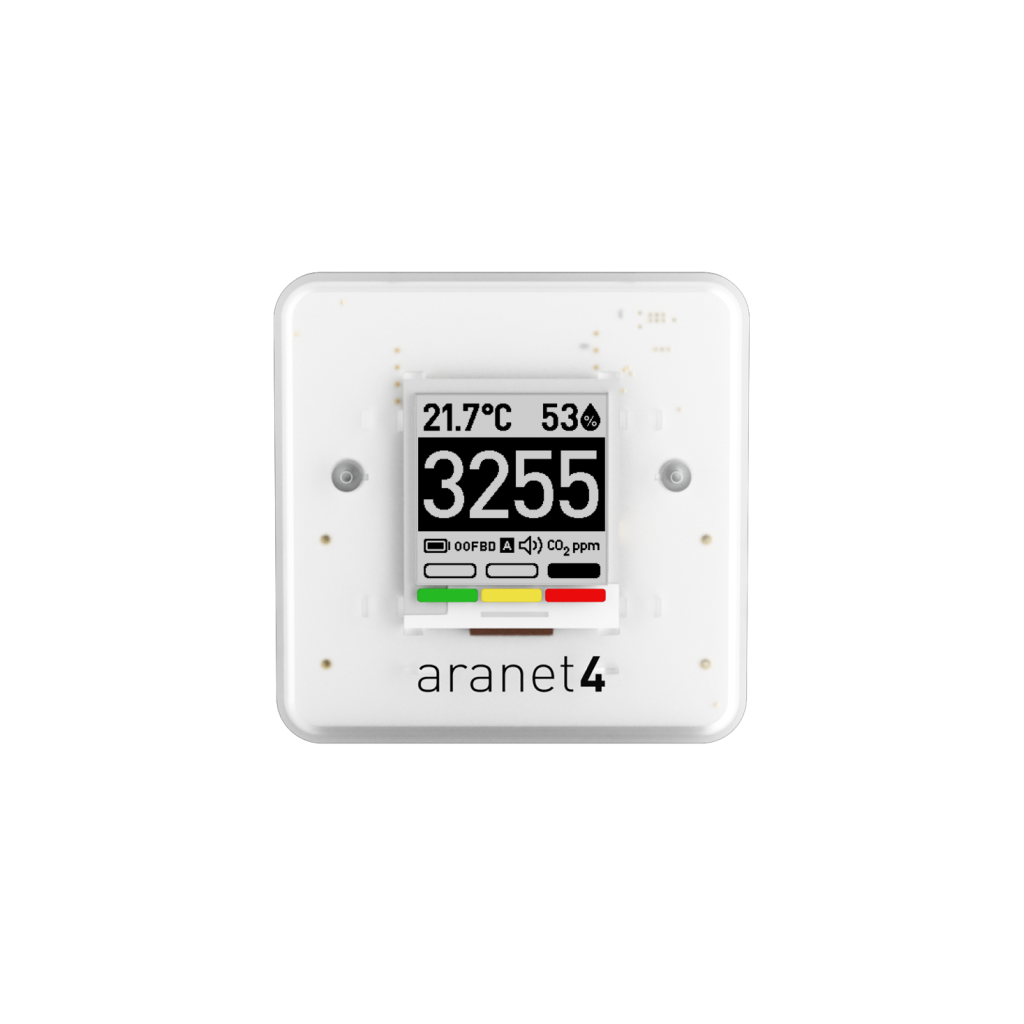 For multiple rooms and locations to constantly monitor the conditions on premises 
Works best with Aranet PRO base station
Use multiple Aranet 4 PRO devices in different locations and connect them to the base station and Aranet cloud for centralized monitoring
Integrate Aranet 4 PRO monitors in your existing ventilation systems and solutions
Access our professional tech support
What people say about Aranet4
''This is an exceptionally well-built devide which, having been users of SAD microwaveproducts for over ten years, come as no surprise to us. The engineering quality is very good. Would recommend.
''An indispensable tool. Highly recommended for monitoring schools, workplaces and home air quality.
Joseph Dyson
Author at TechSling.com
''Aranet4 HOME is so portable that it can be used on the move, can be a great way to slow down the spread of coronavirus and airborne viruses that may be lurking infoors.''
High Co2 levels can negatively affect your well-being and productivity. Be smarter than other and take care of yourself on this level.