Centralized Supply and Extract Air Systems
With energy recovery and demand control flow
Demand control ventilation has recently become the norm in bigger facilities such as schools and apartment buildings. With new modernized behaviors and building practices, there's been a requirement for upgraded residential ventilation as well. Our air-to-air energy recovery ventilation with demand control lives up to all of the modern requirements; optimal health, comfort, energy usage and recovery. The system is automatic and each apartment is adjustable independently by means of a smart control panel. Each apartment's control panel is connected to a centralized communication unit that deals with monitoring and settings, but there is also the option for connecting all the units to a master monitoring system.
As the system is individually adjusted, the system is both adaptable to individual requirements and energy efficient to run. To ensure healthy indoor air quality and an optimal indoor air climate, the system is set up with the highest quality of products. Equally, the system meets the European requirements for airflow, draughts, noise, and energy efficiency; making it very efficient and all-round trustable. A mechanical fire protection unit can be installed for each apartment. This saves installation space for ductwork in the stairwells as non fire insulation is needed. Future servicing and maintenance can be carried out without the need for access to each apartment.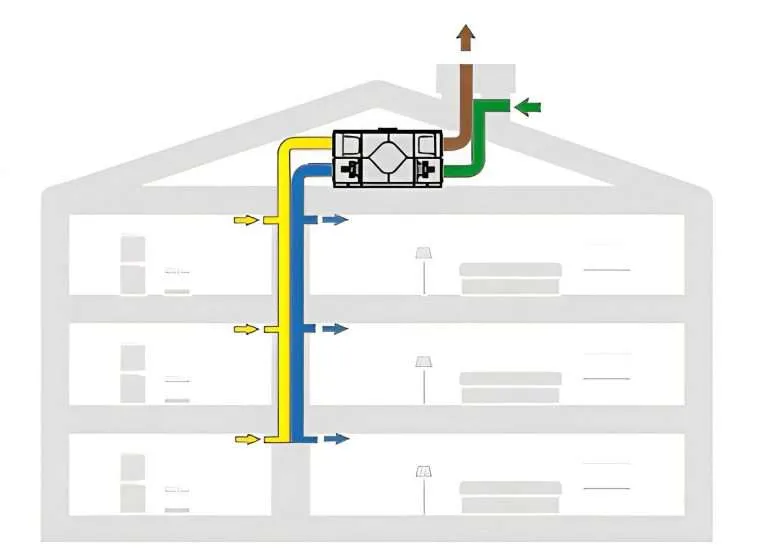 Image showing the solution
Image showing how it's installed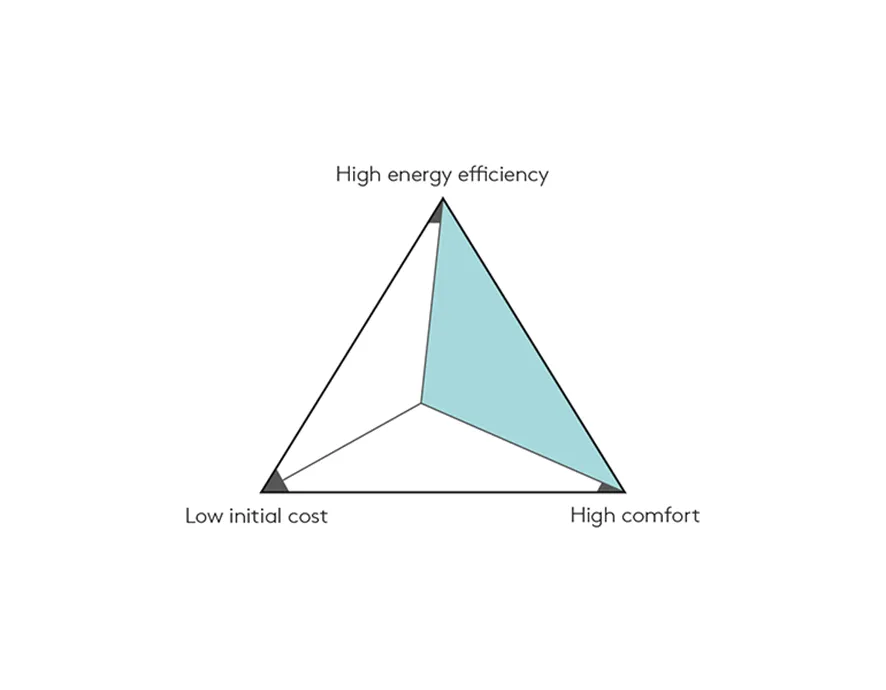 Image showing to whom it's for
Advantages
Balanced ventilation
Reduced risk of draughts and noise
Several energy exchange options
Superior comfort with a guaranteed indoor climate
Ventilates based on actual demand
Integrated fire protection solution
Smart total solution with compact dimensions
Plug and play
Negative pressure compensation for cooker hoods
High rate energy efficiency
Disadvantages
Highest initial cost due to a costlier installation than a standard air-to-air system
- The optimal product for energy efficient demand control ventilation systems
THERE IS A GOLD FOR EVERY NEED
Swegon's GOLD units are designed for optimal comfort ventilation, indoor air quality and energy recovery. To ensure this superior performance, they design our their components, such as the rotary heat exchanger, fan impeller and control equipment. Commercial or retail construction? Public premises or residential properties? Whatever your segment is, there is always a GOLD model to serve you perfectly. Our unrivalled expertise and support are naturally included, right from your planning phase and commissioning through to the service and maintenance.