Decentralized Solution for Apartment Buildings
With a decentralized ventilation solution in apartment buildings, each apartment has its own ventilation system. The simplest solution is usually to place the ventilation unit in bathrooms or other suitable places. The downside is that service personnel will have to enter the apartment to replace filter and conduct other maintenance. It's also possible to build the ventilation into the stairwell. This may involve more complicated ducting, but the advantage is that the service can be performed without access to the apartment.
Outdoor air and exhaust air:
The simplest solution is usually that both outdoor air and exhaust air for each unit is taken via the facade. It is also possible to utilize the shaft or main ducts.
Cooker hoods:
Installation and investment costs will be lower if the ventilation unit's extract air fan is also used for the cooker hood's airflow. Another solution is for cooker hoods to be connected via a shaft or main duct to the central roof fan.
Miscellaneous:
Local restrictions may prevent leading exhaust air to the facade, as well as it can prevent leading the cooker hood's exhaust air through the unit. Irrespective of the solution, separate measures may be necessary to prevent air transfer, crosstalk and for fire protection.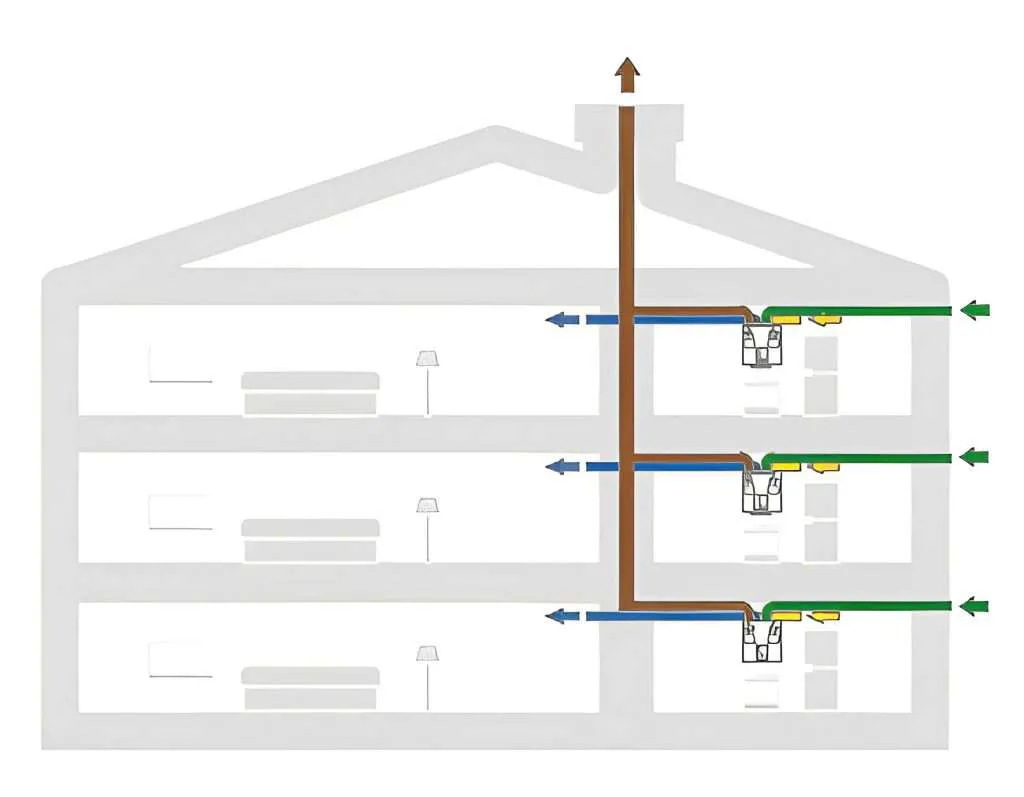 Image showing the solution
The optimal product for decentrilized ventilation solution
Swegons CASA is a compact air handling unit comprised of exactly what you need for optimal ventilation – not more, not less. There is a dussin different CASA models to ensure that there is one for all sizes of residential buildings. Key notes are as following:
Rotary heat exchanger (recovers up to 86% of the cooling/heating)
Demand controlled humidity Smart control system for individual control
EC motors (Energy effective)
Cooker hood (ensures balanced ventilation)
External cooling coil
Can be connected to automated buildings using building management systems (I/O / ModBus)
Shortly explained, Swegon's CASA is optimal for both indoor air quality, comfort, energy usage and it's easy to integrate with modern automated buildings.