The no. 1 financial ratio in the hotel sector is the occupancy rate, i.e. the number of rooms occupied relative to the total number of rooms available. This financial ratio is directly dependent on hotel guest well-being, since satisfied guests are more likely to return.
Guest satisfaction is crucial
The main requirements made by hotel guests is for their hotel room to be fresh, quiet and comfortable. All of us will at some time have had to put up with a hotel room with centrally controlled ventilation that could not be adjusted, and which rumbled or wheezed, and where the temperature was either too high or too low. This is why most guests appreciate being able to adjust both the ventilation and temperature of their room. The requirement for a system solution is then to create an individually demand-controlled indoor climate while maintaining high-level energy efficiency and cost-efficient operation.
Long ventilation ducts do the job
Hotel rooms are usually located one after another, which for ventilation purposes typically involves extensive branched ducting. The effect of this may be large differences in pressure drop between the first and last supply air diffuser serving main ducts, with the resulting noise problem and non-adjustability factor. The lesser the pressure that needs to be throttled in the supply air diffuser, the quieter the system.
Holistic approach is crucial
The design principles for a demand-controlled ventilation system for a hotel should address all factors coherently and comprise all the necessary components. An example of such a system would be a typical five-storey hotel. The system solution involves division into two sub-systems which jointly provide a whole raft of economies as compared with conventional hotel solutions.
Correctly located supply air diffusers for health and well-being
The design of the supply air diffusers, the type of diffusers and their siting are all key factors to take into account. The choice of diffuser type and siting must factor in the layout of hotel room furnishing, i.e. where the bed, TV and desk are placed. With this in mind, you will be able to identify the right solutions so that hotel guests do not perceive the room as draughty due to misplaced supply air diffusers. Bear in mind that any subsequent rearrangement of the furnishings may require redirection or replacement of the supply air diffusers
A multifunctional unit controls cooling and heat production
The individual hotel rooms are air-conditioned and ventilated using compact comfort modules, and the control systems are connected to a centrally located air handling unit. Public areas in the hotel such as the restaurant, lobby and conferencing suite are air conditioned by means of maintenance-free comfort modules. Connecting flow controls to the air handling unit optimises fan operation to stabilise the room climate in all the rooms. For enhanced air distribution, branch dampers can be installed.
With the latest presence sensors, hotel rooms equipped with demand-controlled ventilation, including heating/cooling,  improve their energy performance overall by 30%. When the hotel guest is not present in their room, the ventilation rate will be lowered, for example, which is obviously a great advantage. A full 80% of electrical energy for powering the fans and 40% of the heating and cooling energy can be saved as compared with constant air flow and temperature, without detriment to hotel guest comfort.

You may have already experienced our award winning Hotel Solution
Swegon has delivered products and solutions to over 300 hotels worldwide in the last 10 years. More than likely you have already stayed in a hotel equipped with our award-winning system solution. Satisfied and returning customers convince us that our products and system solutions correspond well with the needs of the market. This is further enhanced since both the system solution and included products have received awards such as "The Big Indoor Climate Prize" in both 2007 (PARASOL) and 2011 (Hotel Solution). The photograph on this page was taken at the CitizenM Hotel in London, where a complete Swegon Hotel Solution is installed. Bellow show some examples of projects where Swegon Hotel Solutions have been delivered. Please contact us if you would like more references.
A hotel with focus on Indoor Environmental Quality
citizenM Copenhagen Rådhuspladsen is located in an historic building in the heart of Copenhagen close to the City Hall Square at Radhuspladsen. The hotel and its rooms are far away from historic though. The atmosphere in citizenM Copenhagen Rådhuspladsen is cool, modern, relaxed and the rooms are high-tech with many possibilities to adapt to the hotel guest's preferences.
It was converted to a hotel in 2018 with room for several hundred guests. The historic property Dagmarhus on the corner of Jernbanegade and HC Andersens Boulevard has been used as an office property since its construction in the 1930s.
In 2018 when the building was transformed to a hotel an additional floor was added (7th floor) on the building's roof. The additional floor hosts a reception, sky bar, lounge, meeting rooms and a wooden terrace along the entire floor with excellent view over Copenhagen.
Excellent climate comfort thanks to PARAGON
In all 238 rooms Swegon's comfort module PARAGON is installed. PARAGON ensures a quiet, draught free and comfortable indoor climate. PARAGON is a one-way blowing comfort module adapted to optimize the comfort of hotel rooms. PARAGON both heats, cools and ventilates to create an optimal indoor climate. The product is
adaptable to the different needs and comfort requirements of hotel guests.

Customised solution
Thanks to close and intensive cooperation between Swegon and citizenM's architects, it was possible to find a solution that met citizenM's exacting requirements.
With Swegon's solution citizenM gets:
Optimized cooling and heating, which saves energy and cost
Selectable control equipment that can be connected to control systems and bookkeeping systems
Centred air connection for easy access
Easy installation thanks to plug & play
Energy-efficient and cost-effective products
Service-friendly products, easy to maintain
Low construction height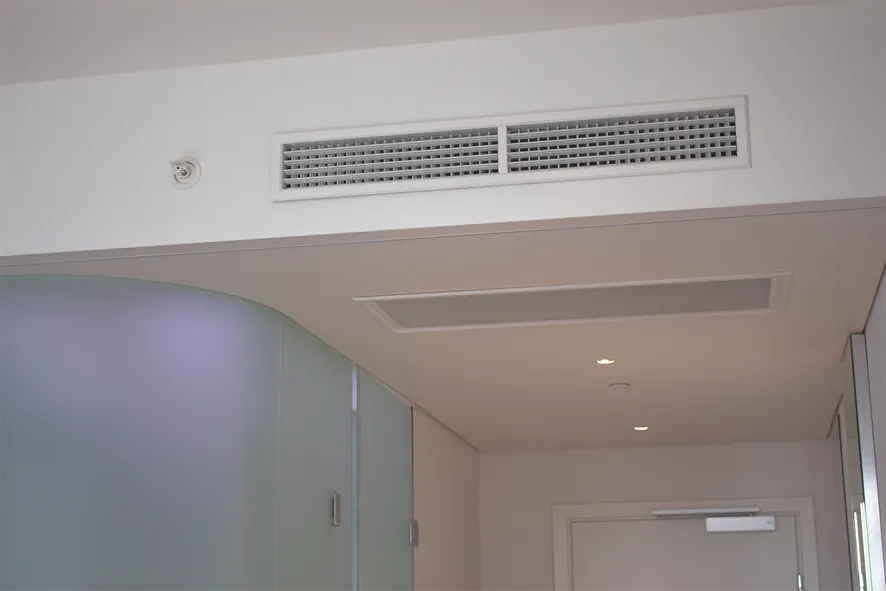 citizenM
citizenM is an international chain of exclusive hotels on several continents. The hotels are unique concept hotels with a very high standard of comfort. The business idea is to both own the actual property and run the hotel operations. This allows for sophisticated design and innovative modular construction methods. citizenM calls it "Smart thinking". The rooms are well-planned and expertly designed down to the tiniest detail – with the climate in each room individually controlled.
We got the idea of creating the perfect indoor climate that guests can control themselves to give them a positive experience of the hotel.
Menno Hilberts, Design & Construction Manager, citizenM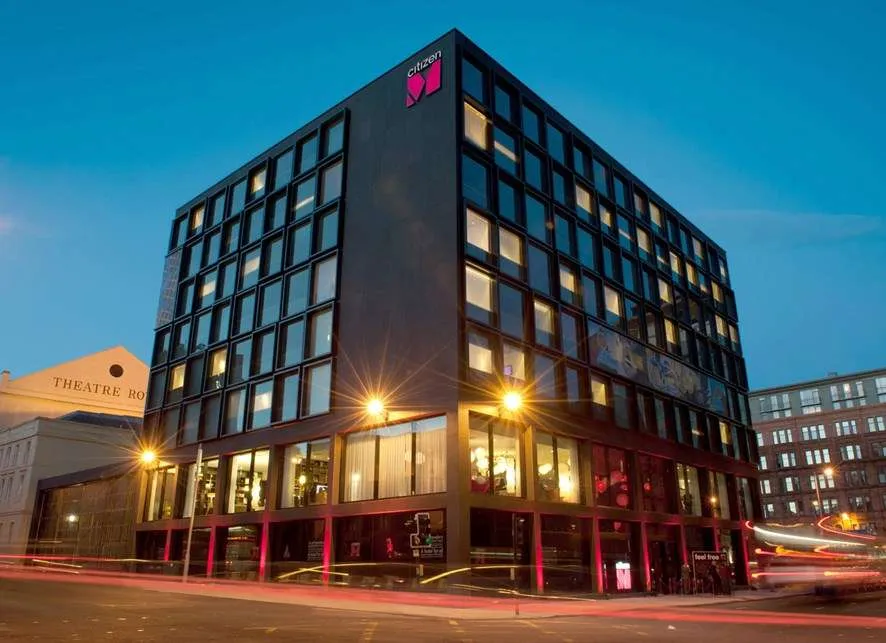 An out-of-the-ordinary challenge
Hotel guests should be able to select the temperature themselves and energy consumption should be as low as possible. Moreover, the hotel should offer the same high standard of comfort no matter where in the world it is located, whatever the geographic circumstances with regard to temperature and humidity. The rooms are small and compact, with a fully-glazed wall by the bed and no radiators along the walls. The climate system has to provide both heating and cooling. It also has to be extremely compact and must meet exacting technical standards. There must not be any drafts around the bed and no disturbing sounds either. How do you solve all of this?
Hotel with an indoor climate from Swegon
ACCOR/Mercure, Düsseldorf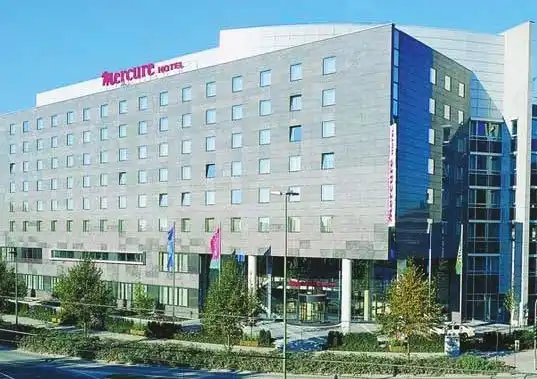 Windsor Palace, Jachranka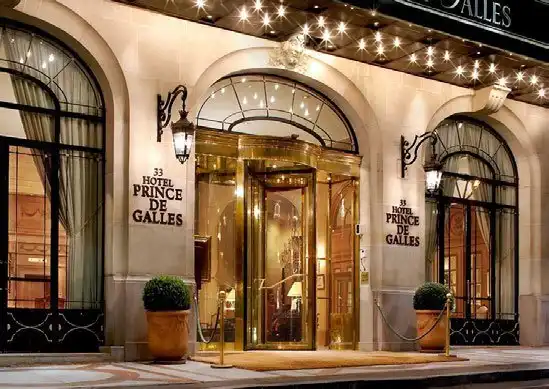 Hotel Prince de Galles, Paris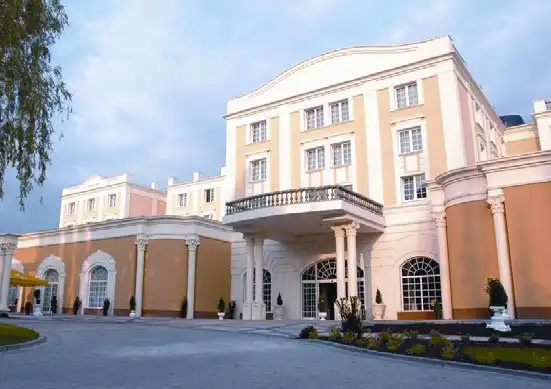 – First Hotel Avalon, Göteborg, Sweden
– Nordic Light Hotel, Stockholm, Sverige
– Best Western Hotels; several hotels in Germany, Poland and Sweden
– Holiday Inn, Cologne, Germany
– Unia Hotel, Lublin, Poland
– Radisson Blu, several hotels in Norway and Sweden
– Future Inns Hotel, Bristol, Great Britain
– Scandic Hotels, several hotels in Norway and Sweden
– ACCOR; over 20 hotels in France, Germany, Poland, Turkey, Benelux, Russia and       Andorra
– Sheraton/Starwood, Addis Ababa, Ethiopia
– Marriot Hotels; in Canada, Belarus and Sweden
– ORA Holiday Inn, Istanbul, Turkey
….. and many more
Some of the products used in citizenM / hotels