ERV Hotel Ventilation - Chilled Beams or VRV Ventilation
The Benefits of our Ventilation Solution
Fresh and clean airflow is fundamental to each and everyone of our ERV ventilation solutions. We're able to filter the supplied air up to 99.6% in an energy efficient way; ensuring optimal indoor air quality with low maintenance cost.
Our active chilled beams hotel ventilation solution acts as complete air conditioners and the AHU recovers up to 86% off the energy used to cool down the hotel, as well as dehumidifying the supplied air up to 50%. 
The entire solution is always personalized for the specific hotel in question, thus we ensure the optimal air condition and ventilation solution. This has a direct influence on the freshness of the visitors' experience. With our carefully calculated air exchange and air flow, we ensure that mold and fungus doesn't grow; making renovations less frequent. 
It's an easy and intuitive experience to control the system to one's owns needs and desires, and with our waterborne solution, complete air conditioning is provided. 
Optimal Hotel Ventilation Solutions
The aim of a system designed for hotels is to create the optimal indoor air quality and climate with lowest possible energy usage and highest possible energy recovery. When this is created, you as a client will feel confident in regards to both the visitors experience and the financial investment as such. For this we have two main solutions.
ERV with Active Chilled Beams for Hotel - Waterborne solution
The fresh and air conditioned air is supplied through a 4-way air discharged active chilled beam, ensuring fresh and air conditioned air for everyone present in the room. The active chilled beams ventilation solution acts as a replacement to air conditioner for hotels and many other kinds of buildings. 
It's possible to completely automize this system with our demand control solution. It also has VAV (variable air volume) and CAV (constant air volume as options. Demand control is a larger investment, but it's the most energy efficient and comfortable solution. 
The ERV is the heart of the system. Our ERVs are made up out of the highest quality products such as EC motors and highly efficient rotary heat exchanger. Both of these products, and the whole solution, makes sure that you use the least amount of energy to get the exact indoor air climate you need for a healthy, productive and comfortable office environment. 
Advantages: 
Ventilation, cooling and heating in one system 
Individual climate regulation 
Smaller duct dimensions 
High cooling and heating capacities
Maximum thermal comfort 
Low LCC
Highly energy efficient
ERV Ventilation for Hotel - Airborne Solution
The airborne solution is a tailor made energy recovery ventilation solution composed of the highest quality products. Just like with the 'Waterborne solution', there is the option of automized demand control, VAV and CAV.
With the use of Swegon's sorption treated heat exchanger, the Gold ERV de-humidifies the supplied air up to 50% and recovers the energy used for cooling up to 86%. This, in combination with carefully chosen products, makes the entire ventilation system the most energy smart and sustainable solution on the market. 
The system is perfectly compatible with a VRF system, and when a cooling coil is used it doesn't only dehumidify the supplied air, but also keeps the compressor switched on; reducing the energy costs even more. 
Advantages: 
Best air quality (especially with the use of our electrostatic filters) 

Requires less space 

Demand/automated control 

Highly energy efficient

Low LCC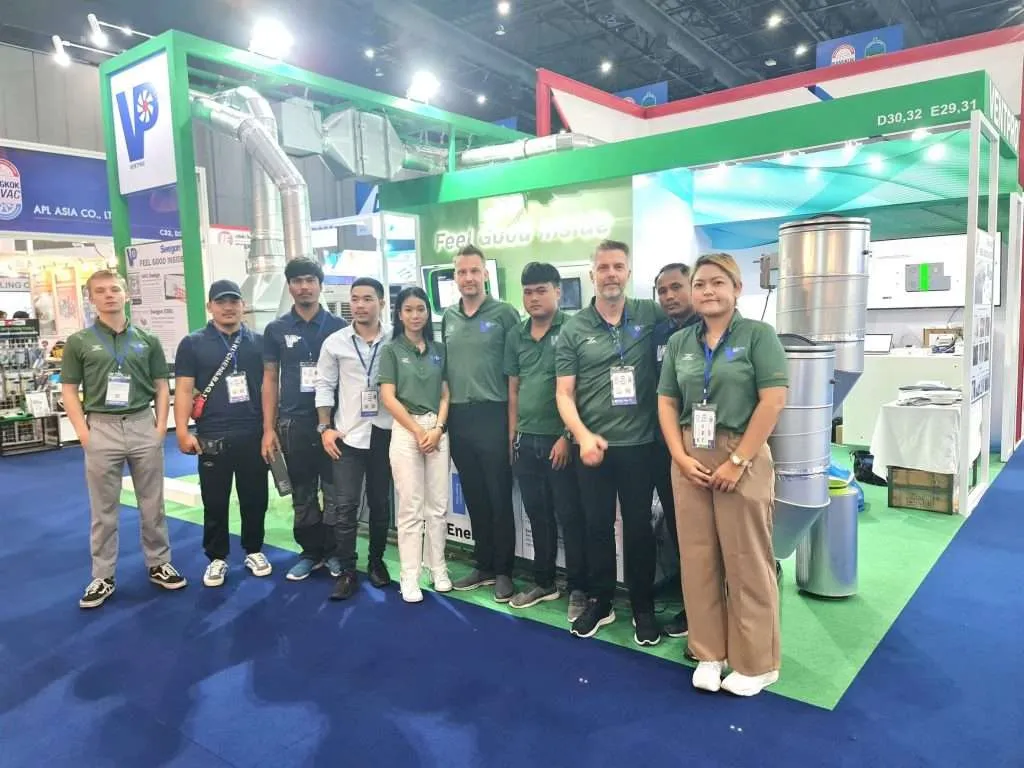 Our team at Ventpro have been a part of houndreds hotel ventilation projects the past 50 years. We have in this time gathered the experience and knowledge needed to create sufficient ventilation and airflow solutions in all types of buildings and environments. 
Thanks to our experience in Sweden we secured the highest quality partners and can because of this offer and create the highest quality solutions. Our main partner, Swegon, is the leading ventilation solution provider in Scandinavia and are active all over the world (E.g: North America and India). 
Guest satisfaction is crucial
The main requirements made by hotel guests is for their hotel room to be fresh, quiet and comfortable.
Most of us will at some time have had to put up with a hotel room with centrally controlled ventilation that could not be adjusted, which rumbled or wheezed, where the temperature was uncomfortable and where gross smells where present. This is why hotel guests appreciate proper demand controlled ventilation; the indoor air environment is under their demand and there is absolutely no odor to bother them.
The requirement for a system solution is then to create an individually demand-controlled indoor climate while maintaining high-level energy efficiency and cost-efficient operation.
You may have already experienced our award winning Hotel Solution
Swegon has delivered products and solutions to over 300 hotels worldwide in the last 10 years. More than likely you have already stayed in a hotel equipped with our award-winning system solution. Satisfied and returning customers convince us that our products and system solutions correspond well with the needs of the market. This is further enhanced since both the system solution and included products have received awards such as "The Big Indoor Climate Prize" in both 2007 (PARASOL) and 2011 (Hotel Solution).
Bellow we show an example of a project where Swegon Hotel Solutions have been delivered. Please contact us if you would like more references.
A Hotel with Focus on Indoor Environment Quality
citizenM Copenhagen Rådhuspladsen is located in an historic building in the heart of Copenhagen close to the City Hall Square at Radhuspladsen. The hotel and its rooms are far away from historic though. The atmosphere in citizenM Copenhagen Rådhuspladsen is cool, modern, relaxed and the rooms are high-tech with many possibilities to adapt to the hotel guest's preferences.
It was converted to a hotel in 2018 with room for several hundred guests. The historic property "Dagmarhus" on the corner of Jernbanegade and HC Andersens Boulevard has been used as an office property since its construction in the 1930s.
In 2018 when the building was transformed to a hotel an additional floor was added (7th floor) on the building's roof. The additional floor hosts a reception, sky bar, lounge, meeting rooms and a wooden terrace along the entire floor with excellent view over Copenhagen.
Excellent climate comfort thanks to PARAGON
In all 238 rooms Swegon's comfort module PARAGON is installed, PARAGON ensures a quiet, draught free and comfortable indoor climate. PARAGON is a one-way blowing comfort module adapted to optimize the comfort of hotel rooms.
PARAGON both heats, cools and ventilates to create an optimal indoor climate. The product is
adaptable to the different needs and comfort requirements of hotel guests.
Thanks to close and intensive cooperation between Swegon and citizenM's architects, it was possible to find a solution that met citizenM's exacting requirements.
With Swegon's solution citizenM gets:
Optimized cooling and heating, which saves energy and cost
Selectable control equipment that can be connected to control systems and bookkeeping systems
Centred air connection for easy access
Easy installation thanks to plug & play
Energy-efficient and cost-effective products
Service-friendly products, easy to maintain
Low construction height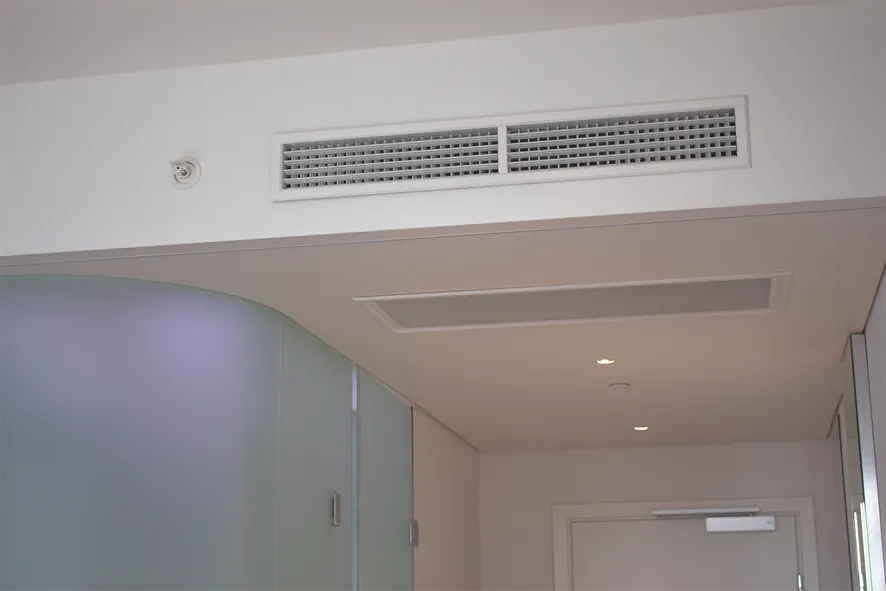 citizenM
citizenM is an international chain of exclusive hotels on several continents. The hotels are unique concept hotels with a very high standard of comfort. The business idea is to both own the actual property and run the hotel operations. This allows for sophisticated design and innovative modular construction methods. citizenM calls it "Smart thinking". The rooms are well-planned and expertly designed down to the tiniest detail – with the climate in each room individually controlled.
We got the idea of creating the perfect indoor climate that guests can control themselves to give them a positive experience of the hotel.
Menno Hilberts, Design & Construction Manager, citizenM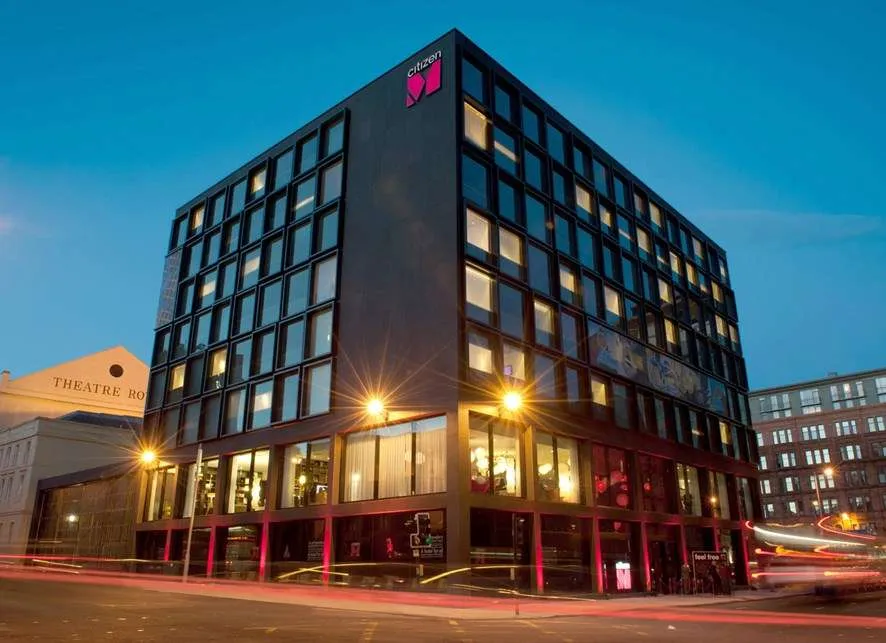 An out-of-the-ordinary challenge
Hotel guests should be able to select the temperature themselves and energy consumption should be as low as possible. Moreover, the hotel should offer the same high standard of comfort no matter where in the world it is located, whatever the geographic circumstances with regard to temperature and humidity.
The rooms are small and compact, with a fully-glazed wall by the bed and no radiators along the walls. The climate system has to provide both heating and cooling. It also has to be extremely compact and must meet exacting technical standards. There must not be any drafts around the bed and no disturbing sounds either. How do you solve all of this?
Swegon Hotel Solution References
ACCOR/Mercure, Düsseldorf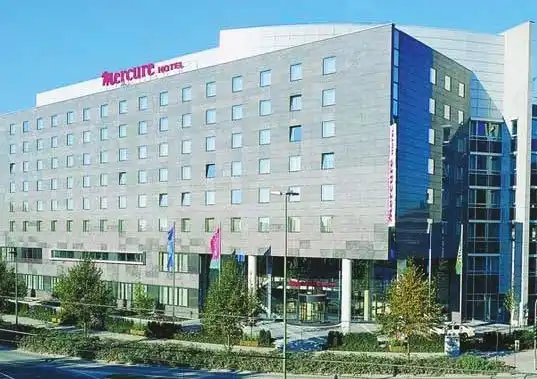 Windsor Palace, Jachranka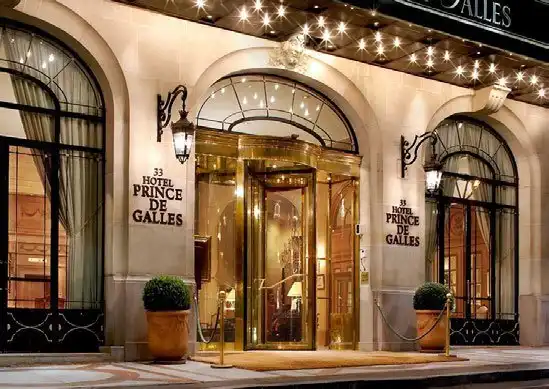 Hotel Prince de Galles, Paris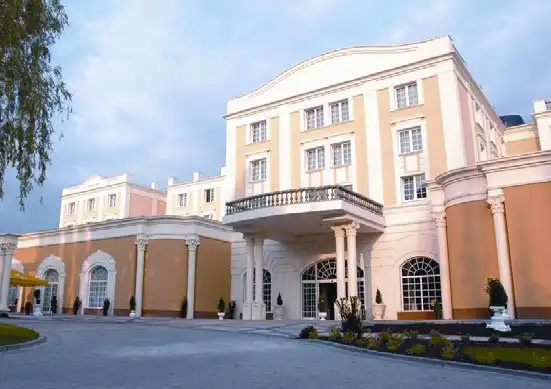 If you have trouble figuring out which solution fits you the best, contact us! We support you all the way.