Here you'll learn everything you need to know about Chilled Beams and how to design your HVAC system with Swegons Chilled Beams
Chilled beam is not just the name of a product, it is one of about a dozen HVAC systems a design engineer can apply to meet the needs of the building.
The passive chilled beam concept was developed in 1979 By Farex (the precursor to our partner Swegon) and launched in 1984. In 1987 Farex launched the active chilled beam which today is the most common type of beam. Chilled beams have been in use for over 30 years in thousands of projects around the world.
There is no perfect HVAC system that can meet the needs of all building types in all climate zones. What chilled beam systems can offer are:
Chilled beam systems works best in applications with high sensible heat ratios and controlled building envelopes. They work well in all climate zones and in both new and retrofit construction where their small space requirements are beneficial.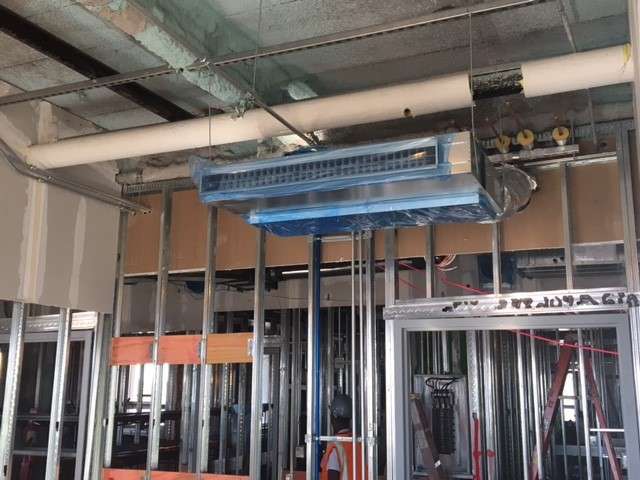 Chilled Beam Retrofit in Healthcare Application
Chilled beam systems are typically applied to offices, k-12 schools, institutional projects, laboratories where the airflow level is being set by cooling loads (as opposed to ventilation requirements),  hotels and dormitories.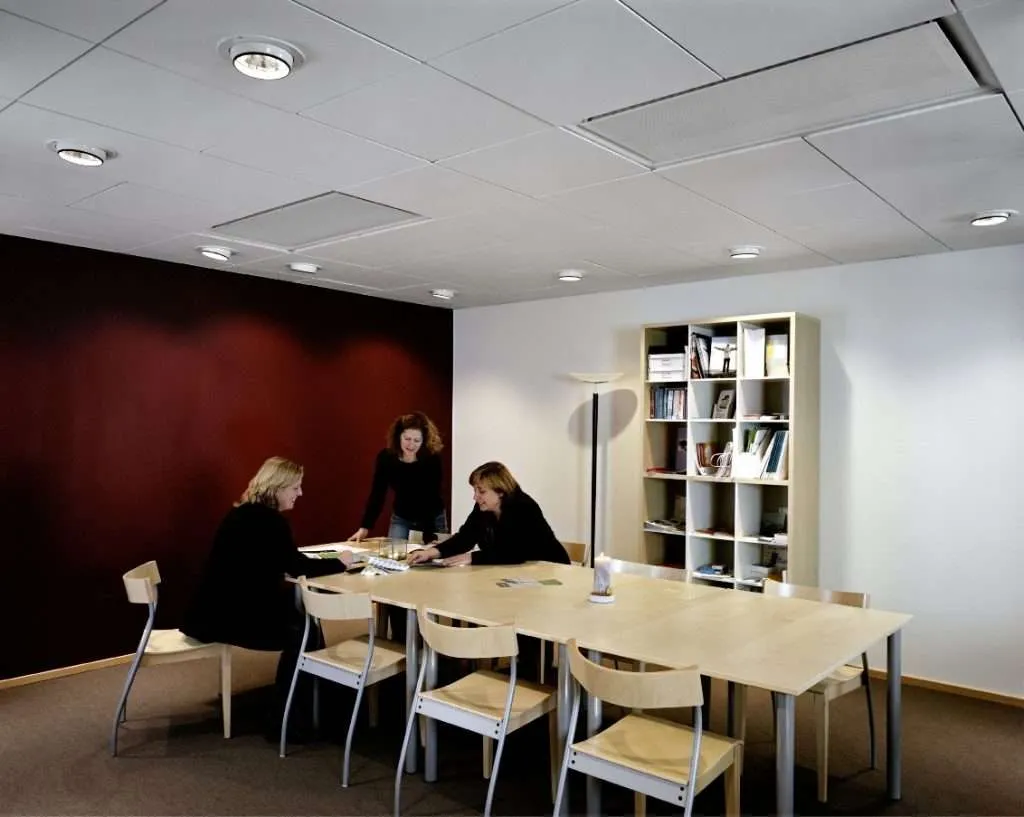 4 Way VAV Chilled Beam in Office Application
Bulkhead Chilled Bema in Hotel Room Application
Pendant Style Chilled Beam in Classroom Application
2 Way Linear Style Chilled Beam in Lab Application
While chilled beams are common in Europe, they still relatively new to south-east asia. To assist in the application of chilled beam systems, the folowing videos are available to answer questions about design and operation. Additional training is also available and this can provide AIA and PDH credits.
Establishing Primary Airflow Rate
The most critical part of a chilled beam design is to establish proper primary airflow. This video will show what the key parameters are including humidity (dewpoint) control and how to meet those parameters to achieve a good design.
Chilled Beam Chilled Water Design Strategies Part One
Chilled beams utilize chilled water to provide cooling. Part one will discuss basic chiller plant designs.
Chilled Beam Chilled Water Design Strategies Part Two
Part two of chilled water plant design builds on part one and looks at additional strategies to improve chiller plant performance including waterside free cooling.
Chilled Beam Water Piping Options
This video includes details on what chilled beam installations look like during construction and provides details around hydronic piping including control valve approaches and piping strategies.
Chilled Beam Constant Air Volume Control Strategies
This video will cover control strategies for primary air systems and chilled beam in a constant primary air volume system.  Control sequences to deal with condensation are covered in detail.
Chilled Beam Variable Air Volume Control Strategies
Building on the first controls video, this video will delve into the sequences for Variable Air Volume (Demand Control  Ventilation) chilled beams including water before air, the air before water and additional condensation management opportunities.