Ventilation Solutions For Residential Homes | Energy Recovery Ventilation system
Our Ventilation's Benefits
Positive pressure system is the current standard in Thailand. We avoid the excess energy consumption, and risk of sick building syndrome, that a positive pressure system brings, by doing air balancing.
Air balancing was developed in Europe where ERV ventilation solutions have been made for decades. The principle is to balance the supplied and extract air instead of supplying more air than extracted.
A positive pressure system throws out the air conditioned air through the leaks of the building. Air balancing avoids that, so you save a considerable amount of energy. Sick building syndrome is out of mind as a balanced air system doesn't create condensation.
Our ERV is equipped with a rotary heat exchanger that saves up to 86% of the energy spent on cooling. Electrostatic filters that have a 99.6% filter capacity which completely diminishes the health risks of PM 2.5. We also tightly seal spiral ducts which allows for less energy waste by avoiding air leakage.
Some of our Residential Ventilation Clients
Why is ventilation important?
The basic principle of ventilation is to create an airflow inside of the building; this is when air is supplied from one part of the building and extracted from another. You can see this as the respiratory system of the house. To keep the building at its desired temperature and to minimize the energy spending we're now building more and more airtight houses. This also means that our modern houses are completely without natural ventilation and this is where mechanical ventilation comes in to the picture. With mechanical ventilation we create an airflow with the use of fans. This ensures the home proper airflow and a balance between Co2 and oxygen. This is absolutely vital for the balance of our health. In todays day and age we're surrounded by pollutants; both inside and outside. It's because of this important to filter both the supplied and extracted air. Different parts of the world needs different filter capacity as the density of the pollution differs. In certain parts of Thailand (like Chiang Mai and Bangkok) it's highly recommended to have the highest filter capacity.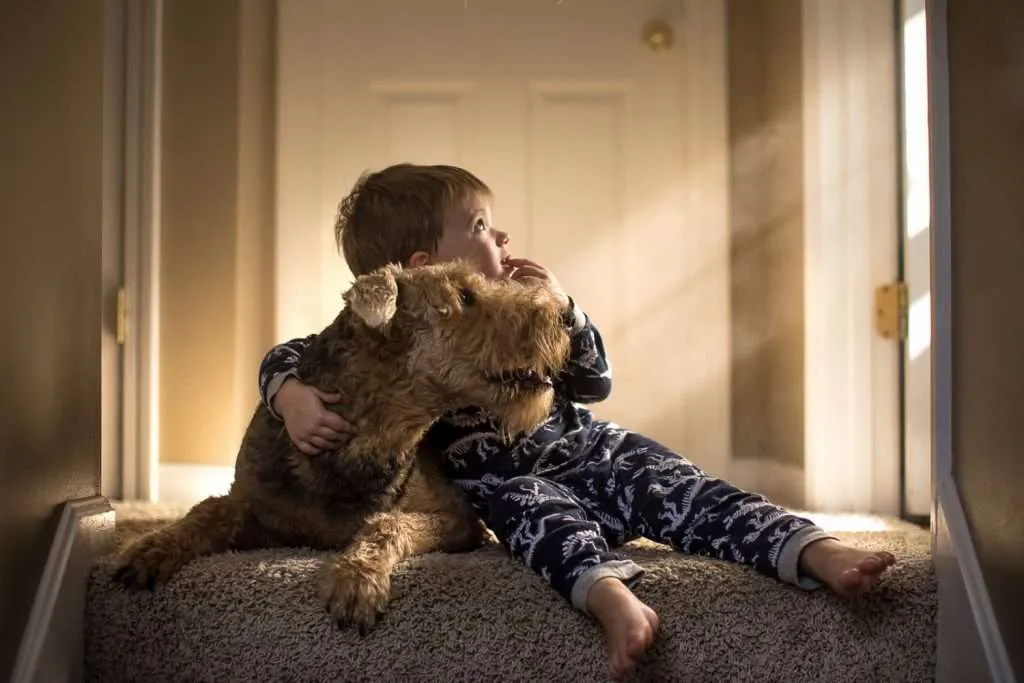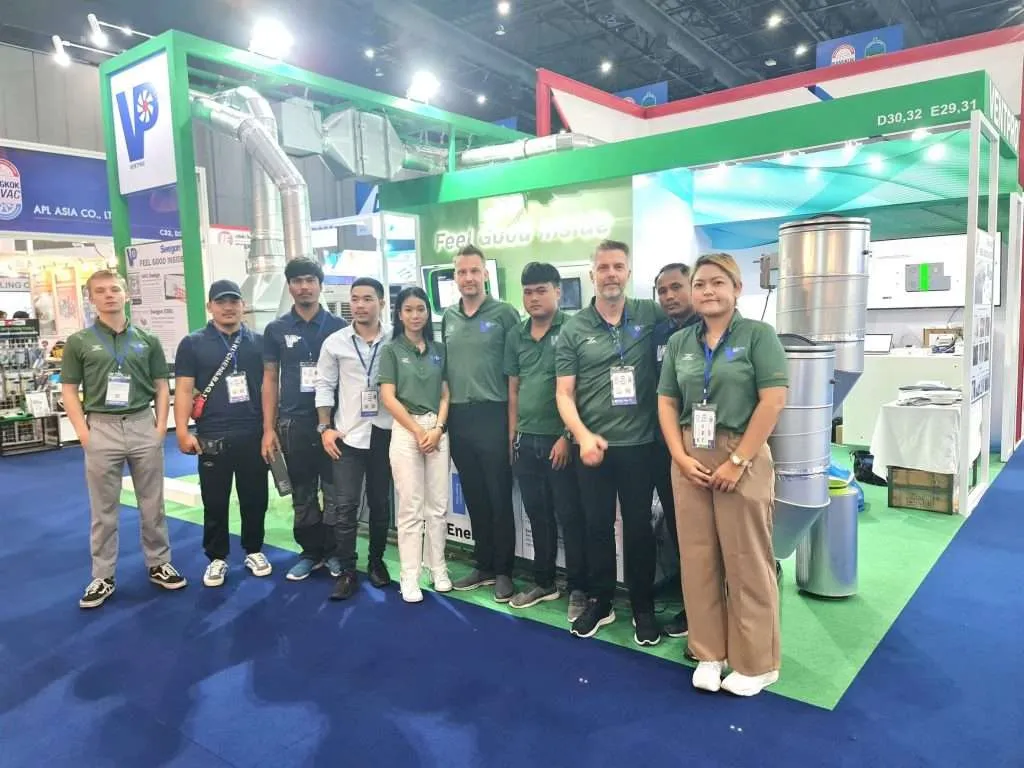 Our team at Ventpro have created and been part of thousands residential ventilation projects the past 50 years. We have in this time gathered the experience and knowledge needed to create sufficient ventilation and airflow solutions in all types of houses and environments. Thanks to our experience in Sweden we secured the highest quality partners and can because of this offer and create the highest quality solutions. Our partners are the likes of both Swegon and Vents, and we can because of this offer both the highest quality solution as well as the average quality solution. Customers also has options such as comfort cooling and cooker hoods. The former lowers both the temperature and humidity, ensuring a comfortable indoor air environment, whilst the latter exhausts the cooking odors and ensures that the airflow is balanced in the entire house.
3 Residential Ventilation Solutions:
1. ERV - Centralized Balanced Ventilation
Whole House ERV: The most effective and sustainable option when it comes to installing a ventilation system in your home. The highest quality products from Europe are used to make sure that all of the parameters are taken care of to the fullest and it ensures world class indoor air quality. The airflow and air exchange is controlled so that each and every room has precisely as much fresh air as needed. This alone ensures energy efficiency but this system does on top of this recover up to 86% of the energy used to cool down the home. This system is therefore sustainable on all levels (financial, environmental & health). A customer can on top of this choose an add-on called ''comfort cooling''. This is when we add a cooling coil to the system and we can lower the temperature and humidity so that it's constantly comfortable in your home. Most of our customers lower their air condition usage with approximately 80% as they only need it for sleep after this installation.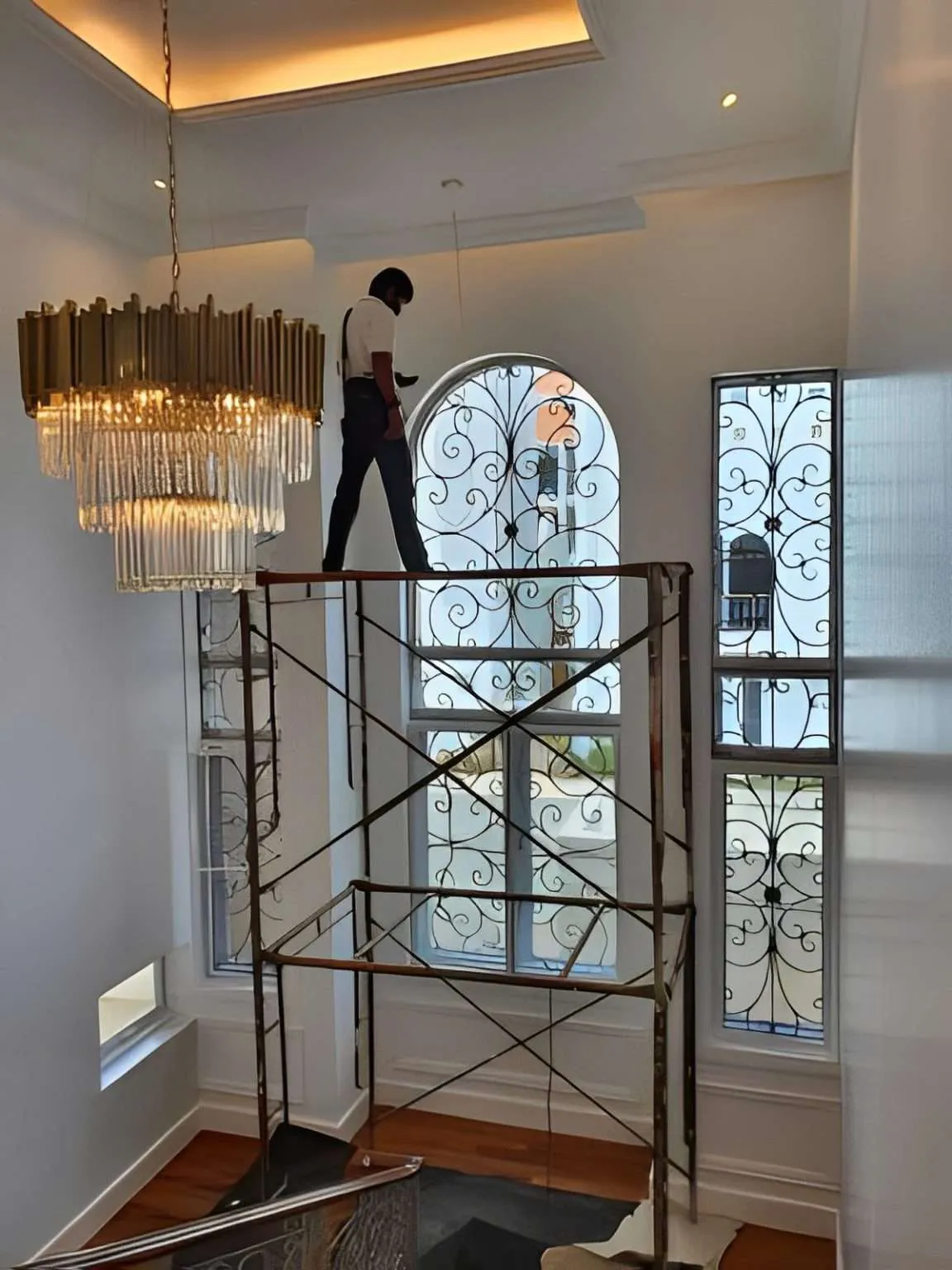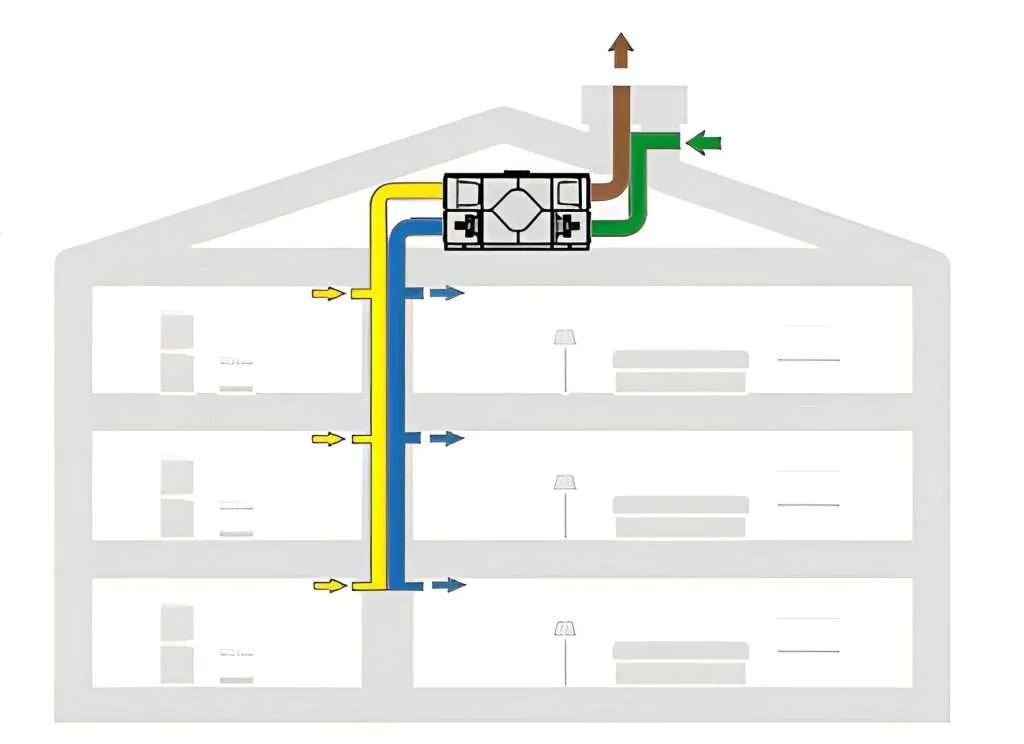 Centralized Solution for Apartment Buildings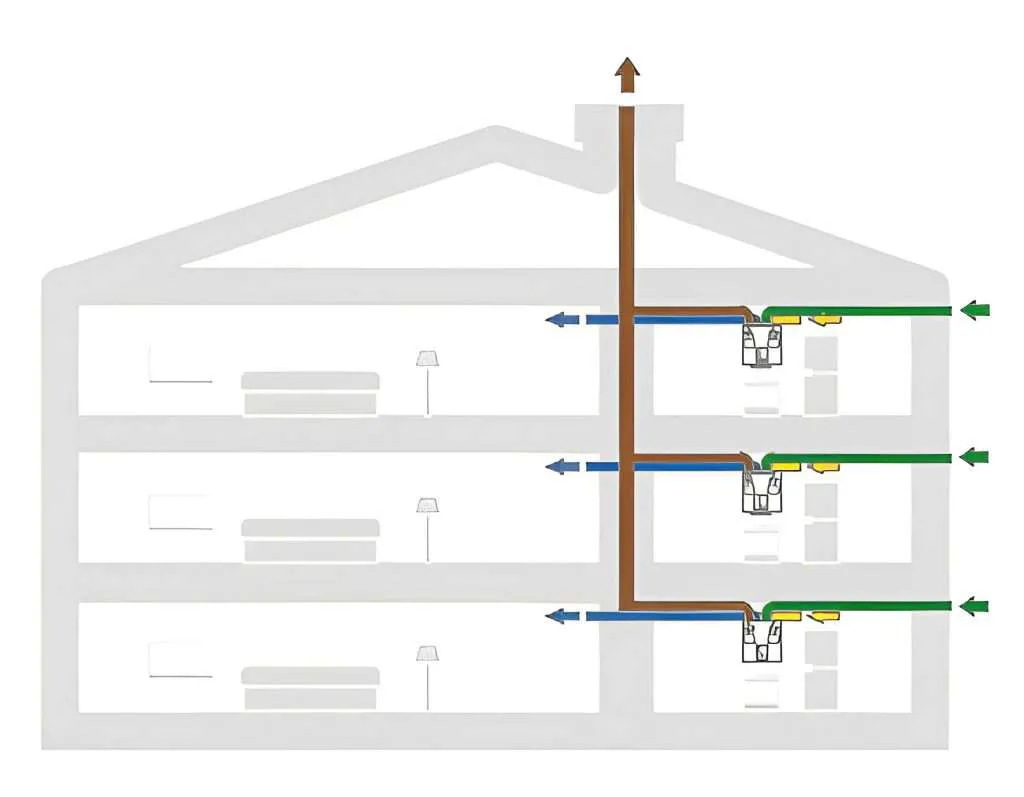 Decentralized Solution for Apartment Buildings
Ventilation solution for Single/Detached buildings (Villas)
2. ERV - Decentralized Ventilation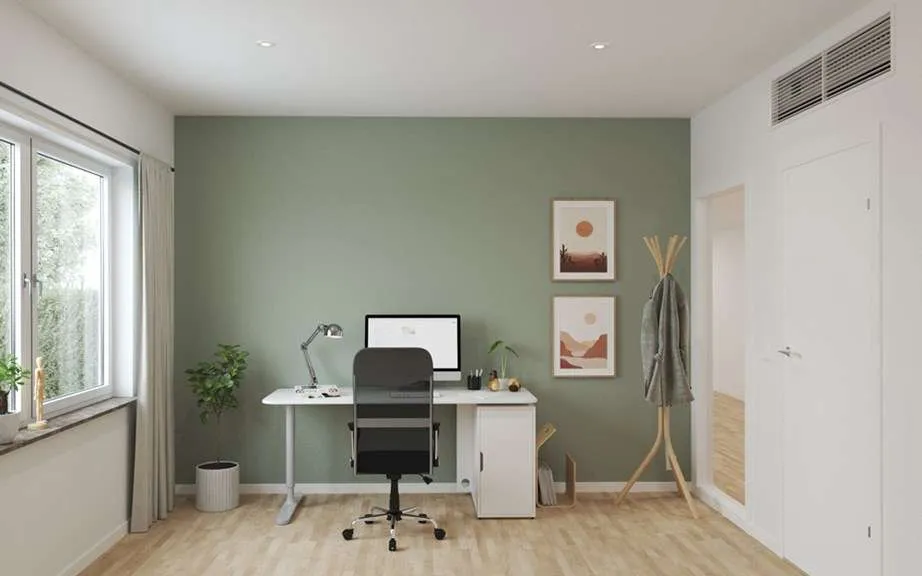 Single room ERV: A less expensive option to ensure an energy efficient airflow in your home. It's commonly installed at a room by room basis, and is therefore a popular solution for condominiums. The unit(s) installed in the room are changing between supplying and extracting air every 70 seconds. This product is recovering energy thanks to the ceramic that it's equipped with and it works like this: as the supplied air is hotter than the extracted air, so when the unit is on supply mode the air will pass through a colder ceramic surface, resulting in colder supplied air which lessens the need for air conditioning.
3. Fresh Air Valves with Exhaust Fans
Fresh air valves: The most inexpensive option to create an air flow ventilation solution for your home. It works by installing a supply air unit on the bottom of a wall and an exhaust fan in the ceiling (most often in the bathroom). When this is installed there is an ongoing pressure in the room as the ventilation fan is constantly exhausting air out of the building; allowing air to be supplied through the filtered fresh air valve.