Hey, we're VentPro!
We have been involved in the construction business in Thailand since 2006 and in Sweden and with assignments from other parts of the world since 1991.
We have 45 years' experience with ventilation from Sweden and other parts of the world.
There were no good options for home ventilation products in Thailand and that made us to import and installed ventilation in our own projects.
We were asked from other builders to supply them with ventilation products so in 2017 we developed VentPro to supply product, service and education in Thailand.
Our ventilation partners are the leading manufactures in the world and the products are manufactured in accordance with the strict ISO standards and product certifications.
Together with our partners that give us confidence to be a great partner to your building ventilation.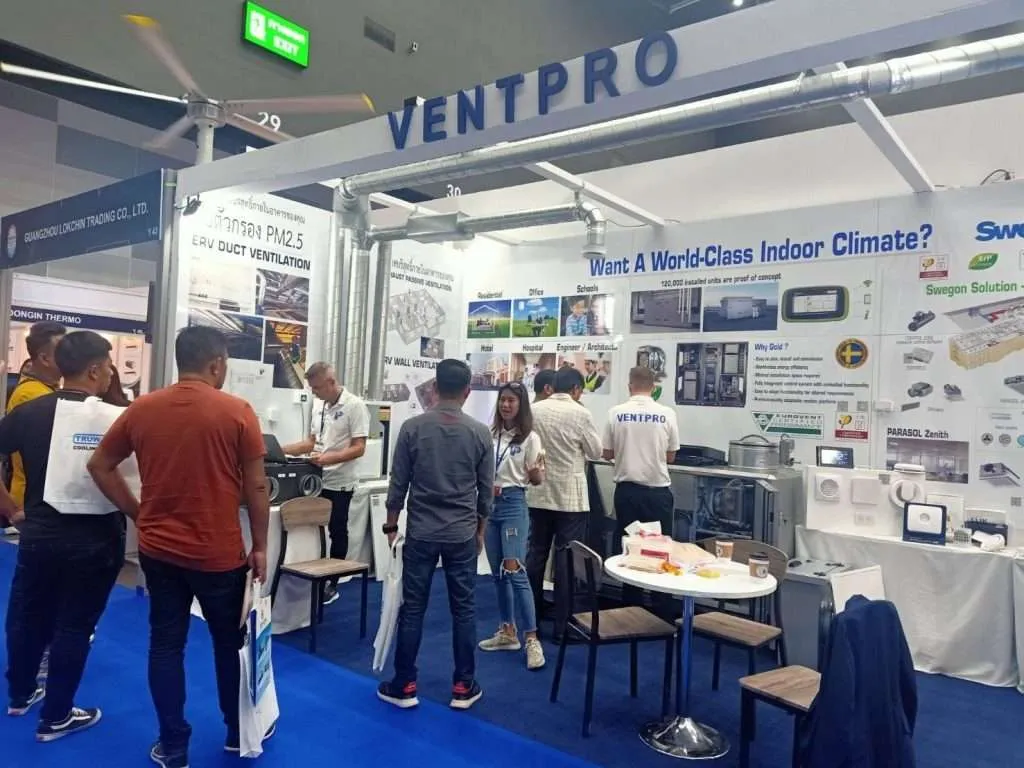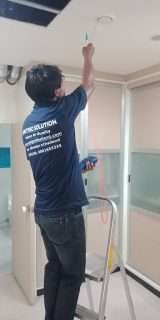 Our Vision is to create clean air for peoples wellbeing
We chose to operate in Thailand because we know that our products and services will be in high demand due to the growing activities in the real estate / construction industry. Today in Thailand builders use more energy efficient materials that seals the building and in fact that people are more aware of the bad indoor air quality.
Ventpro help to educate, install, service and sell ventilation product for homes, offices, schools and clinics in Thailand at affordable prices through dealers, project developers, offices and building/home owners.
We offer service and products to complete ventilation solutions with energy recovery.
Swegon – The Indoor Climate Company
Our No. 1 mission is human health and comfort in buildings, and to supply optimised indoor climate solutions at the lowest-conceivable lifecycle cost for property owners.
Swegon is a company in the Swedish Latour group and market leader in energy efficient ventilation and indoor climate products and systems.
Swegon has 16 production plants in Sweden, Finland, Italy, India, North America, Germany, Belgium and The United Kingdom. The company employs 2 400 staff and the turnover is approximately 500 million Euro.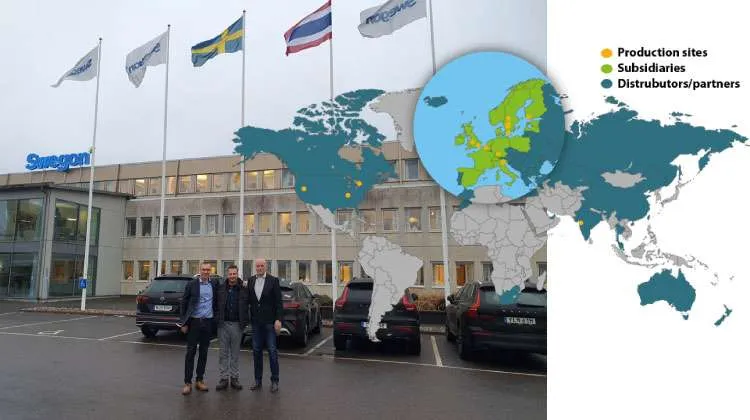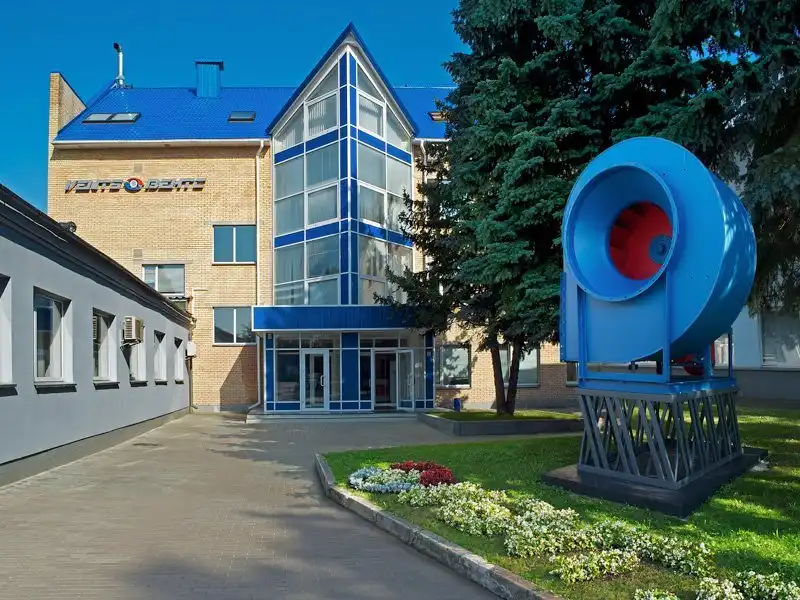 VENTS Company (Private Joint Stock Company) was founded in the 90th of the last century. Today we are proud to proclaim:
This deserved status is confirmed by our partners' and consumers' acknowledgement worldwide, by more than 50 million units of manufactured and sold products and finally by the honourable membership in the largest worldwide HVAC associations.VENTS is a powerful research, development and production enterprise that owns a largest state-of-the-art production facility in Europe and manufactures the full ventilation and air conditioning equipment range from simple to the most complicated product known as VENTS, Domovent, Plastivent, Aluvent, X-VENT, AirVENTS TM.The VENTS product range includes above 10 000 items for residential and industrial ventilation, specially cut for different target audiences and various climatic areas.The VENTS manufacturing facilities are located at more than 60 000 m2. Each of 16 workshops is tooled up in compliance with international standards to cover the fully-featured production cycle. The enterprise engages more than 2000 professionals. Their team work is aimed to provide ready ventilation products from idea and design development up to the ready high-tech product. VENTS ongoing development strategy is based on implementation of innovations and application of advanced technologies in climatic equipment.
VENTS is the largest worldwide ventilation production company
Fresh AB is one of Scandinavia's leading suppliers of products and systems for residential ventilation. We have since the 70's delivering high quality solutions and systems for a better indoor environment for customers worldwide.
Our solutions are designed and manufactured with the best quality to a high reliability and long life. With its own design department and manufacturing, we offer short lead times and high flexibility.
In addition to Scandinavia, we supply our own products to customers in some 25 other countries including USA, China, Germany, Japan, Britain, Holland, Russia, Belgium and the Baltic states.
The company was founded in 1969 in Gemla outside Växjö in Småland, where it still operates.
Number of employees is 70 people and turnover is 213 million SEK.