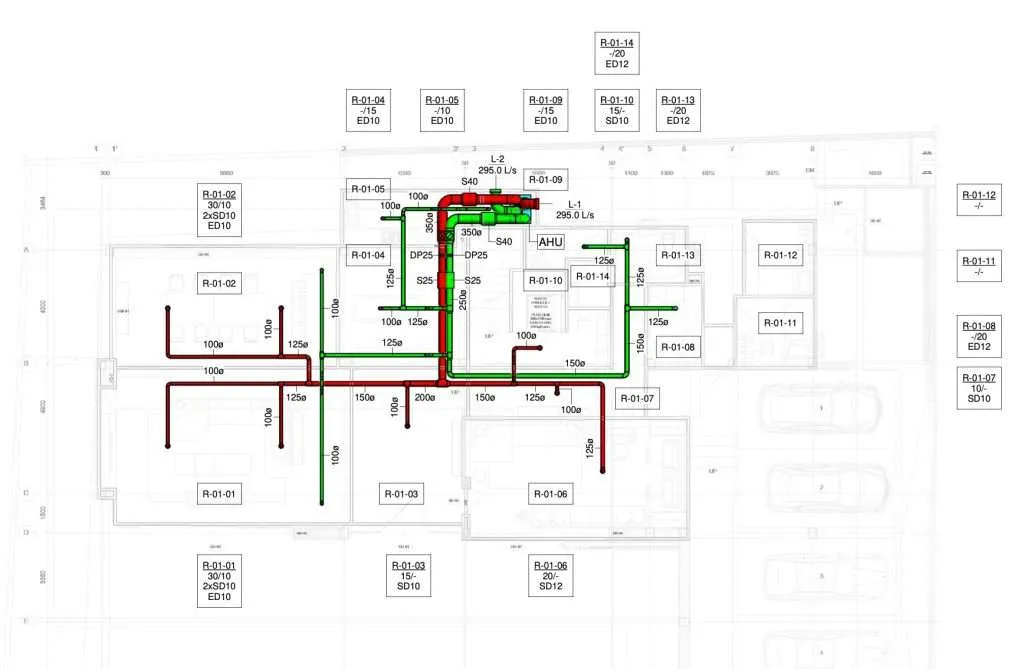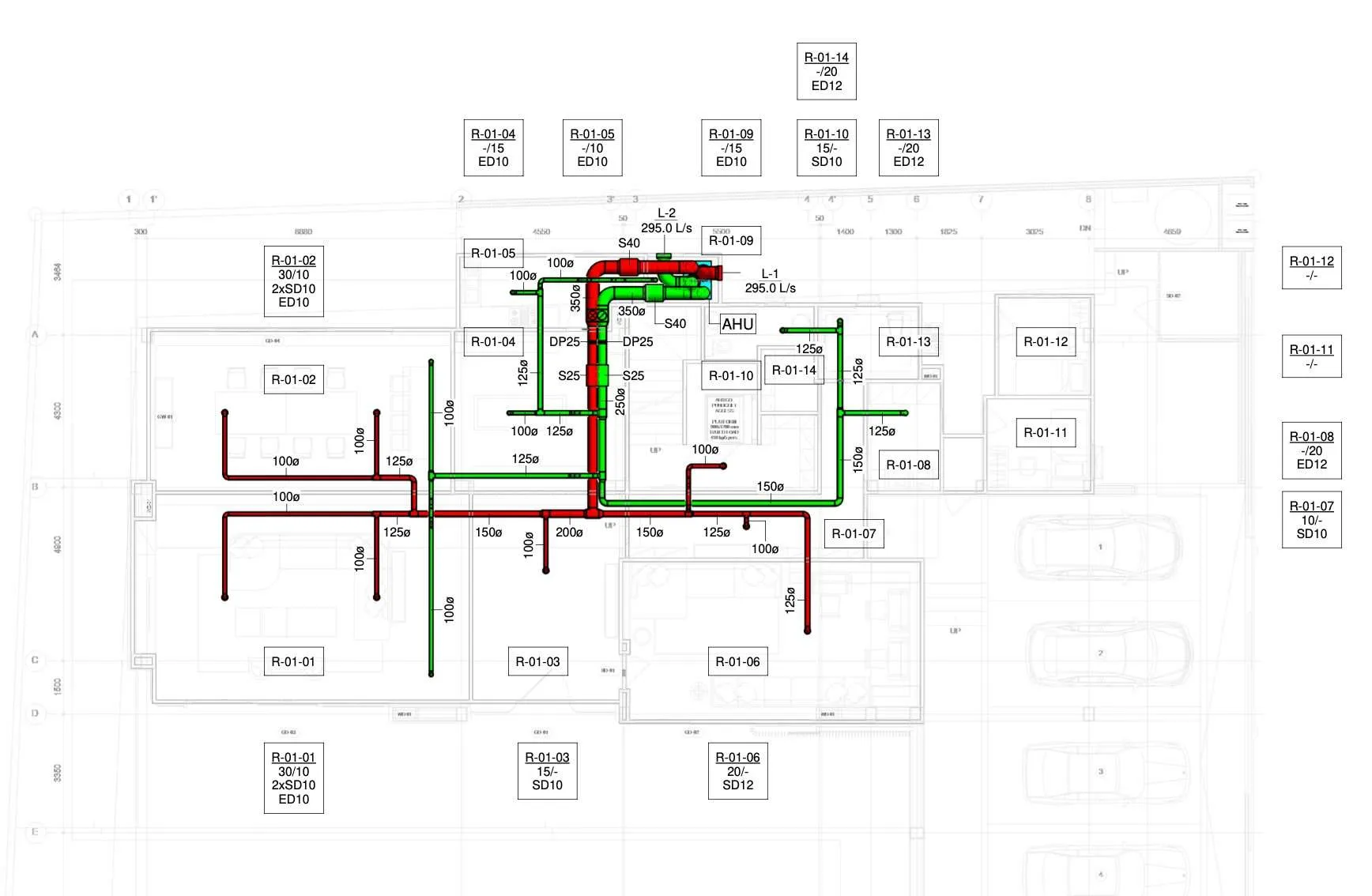 The sooner the better. It is often on the drawing board that smart energy and environmental solutions are created.
In connection with contracting and service, we are happy to participate and draw the best solution for your building.
Ideally as early as possible in the project, whether it is a residential building or commercial real estate. And whether it is about new, additions or remodeling.
When needed, we also have many competent partners who supplement and strengthen our design department.
Profitable
With the Ventpro Group's overall competence, it is always close between drawing and reality. The designers work together with our experienced consultants and installers. In this way, we make sure it is right from the start, cost-effective and energy-efficient.
Quality, accuracy and detailed knowledge are very important to us, which is why we have placed great emphasis on ensuring that all our partners, project managers, staff and installers have very long experience of ERV ventilation. This means that we can always guarantee a fast, professional and cost-effective installation.
We work exclusively with the best solutions on the market and stay constantly updated with current market news
Spiral Duct

Why do we use galvanized spiral ducts and not PVC or flex pipe?
Short version is, galvanized spiral ducts are fire safety, easy to clean, last long time (20 year and up) no mold and fungi's in the ducts, low pressure loss (saves energy).
PVC pipe gives transition of toxic fluids and used together with polyurethane based glue gives bad emissions , not fire resistant, heavy weight, pressure loss over time.
Flexi pipe easy to get mold / fungi and can't be cleaned. Brake easy, pressure loss.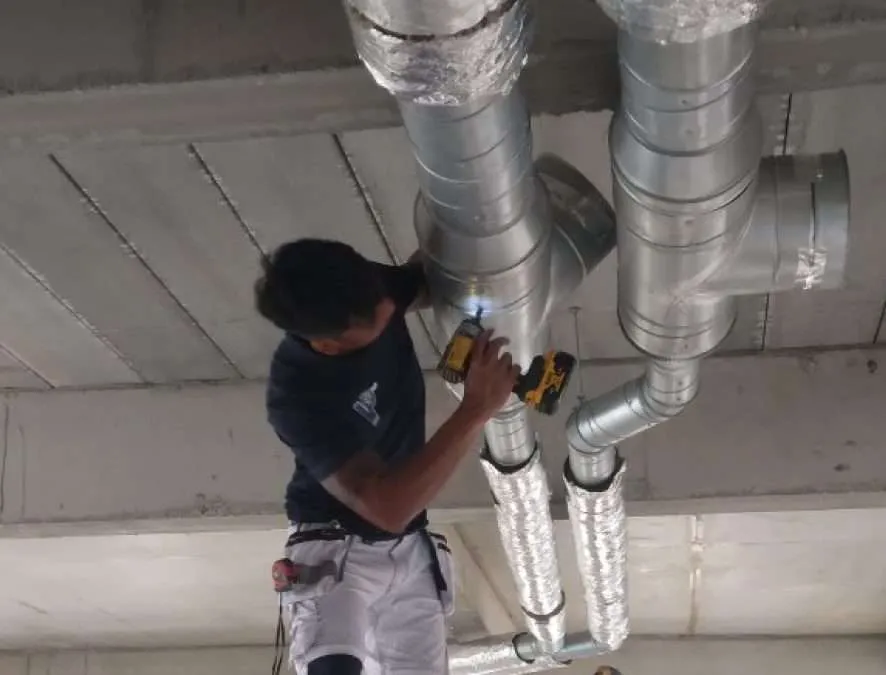 Air adjustments / balancing​
What is ventilation air adjustment?
Adjustment of ventilation is about finding an efficient balance of the air flow in the property and that the air flow in all parts meets the projected air flow for the property and its operations. When adjusting, the air flow is also checked so that air from rooms with unclean air is not transferred to rooms with less polluted air. In connection with the adjustment, make sure that the prescribed noise levels from the ventilation system are not exceeded.
By fine-tuning and setting the correct air flows in a ventilation system, you help to reduce both energy consumption and ventilation noise.
A properly adjusted ventilation system with the right flows also reduces the risk of poor indoor climate, ventilation noise, moisture and possible radon problems and is also cost-effective.
Consequences of poorly adjusted ventilation systems
Poorly adjusted ventilation systems increase the risk of poor indoor climate as well as ventilation noise, moisture and any radon problems.
Too high a supply air flow can give rise to overpressure in the building, which in turn can cause moisture and mold problems. In addition, it is not cost-effective to run the fans at higher speeds than necessary. Too low air flow, on the other hand, does not provide sufficient air exchange, which impairs air quality with increased air pollution as a result, which can also cause moisture and mold problems in the property.
Ventilation service and maintenance
We are able to offer a complete range of services associated with our entire range of air handling products.
Our technical services ensure that we get it right from the project outset. We can help you select the right solution, help with start-up and commissioning support and then perform year after year of servicing, maintenance and upgrade of equipment.
We will be there for you every step of the way, on hand with our know-how and tools so that you can rely on totally smooth operation for the life of your building.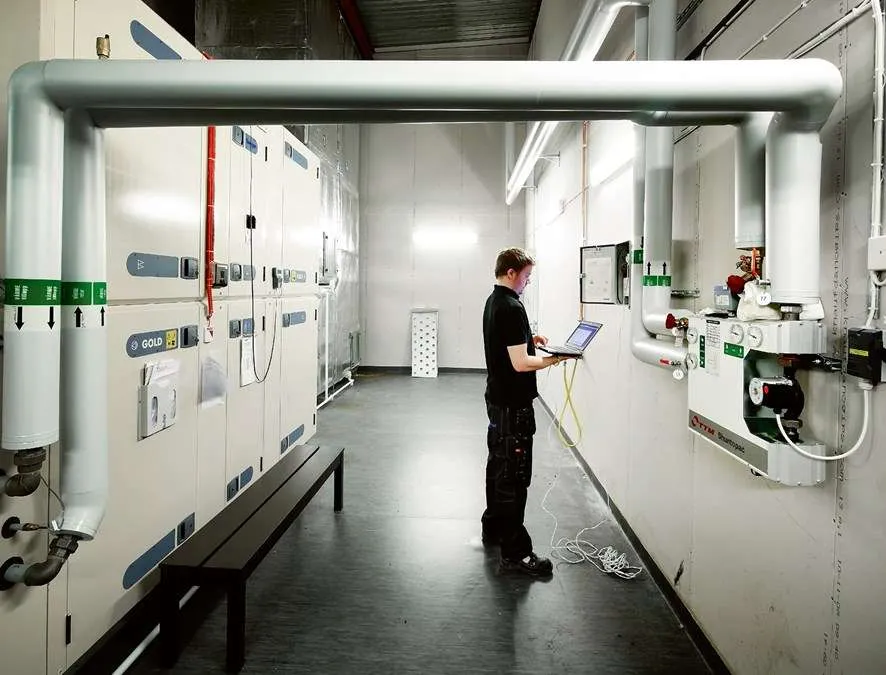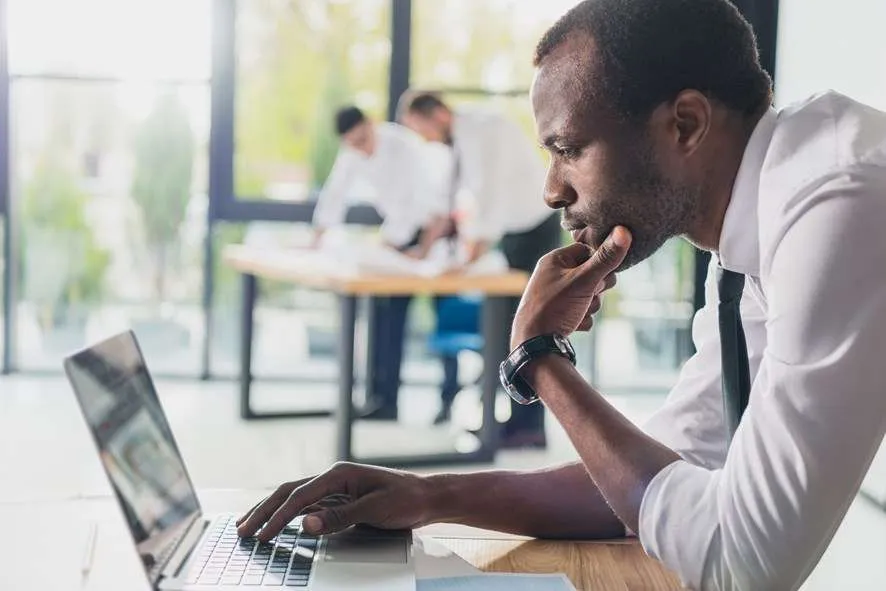 Remote access to your indoor climate...
With Swegon Connect you can get remote access to your indoor climate system. You can directly connect to products and systems, which can facilitate monitoring, configuration, troubleshooting, service and maintenance.